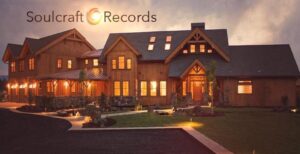 If you know any blues musicians or songwriters in general who want to improve their songwriting, they need to attend this Songwriters Boot Camp, February 9-11 at Soulcraft Records in Central Oregon. Attendees will work with a Platinum & BMI Award Songwriter, Multi-instrumentalist & Vocalist, PolyGram/Mercury Artist, Jeff Paris.
Jeff has written hit songs and played in Robert Cray's band and with Keb Mo for over a decade. He has produced, played, and written songs for Coco Montoya and played piano and BKG vocals on the Rod Stewart's sessions 1971 -1998. He has also played with Slash, Lita Ford, and many others.
This February Jeff will be working with Soulcraft Records to provide an exclusive songwriters boot camp. "Not only will you get a song that has a chance, you will be connected to people who can get your song placed in the right hands," explained David Samuels of Soulcraft Records. Deane Ogden, an American recording artist, session and touring drummer, producer, and broadcaster, will be rounding out the group.
Two gold and platinum songwriters, a multi-platinum drummer, and a 25 year NW music industry vet all team up together to teach participants how to write a song in three days. There is only room for 15 songwriters.
Normally, this kind of opportunity would cost between $10,000-15,000, when done through a major recording label. Jeff is helping bring this amazing opportunity, for the first time, to the Pacific Northwest for a fraction of what it would normally cost. The three day boot camp costs $1,200.
The format will be in a similar style of the Universal Group songwriting boot camp that they put on for their signed artist. The winning song (if good enough) will be shopped to record labels.
"If you are serious about doing something with your songwriting then you need to be here." Contact David Samuels at 541-990-9376 or d777samuel@yahoo.com for more information.