Squrl Music Presents Blues Music Award Nominee Nick Moss Band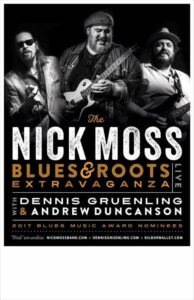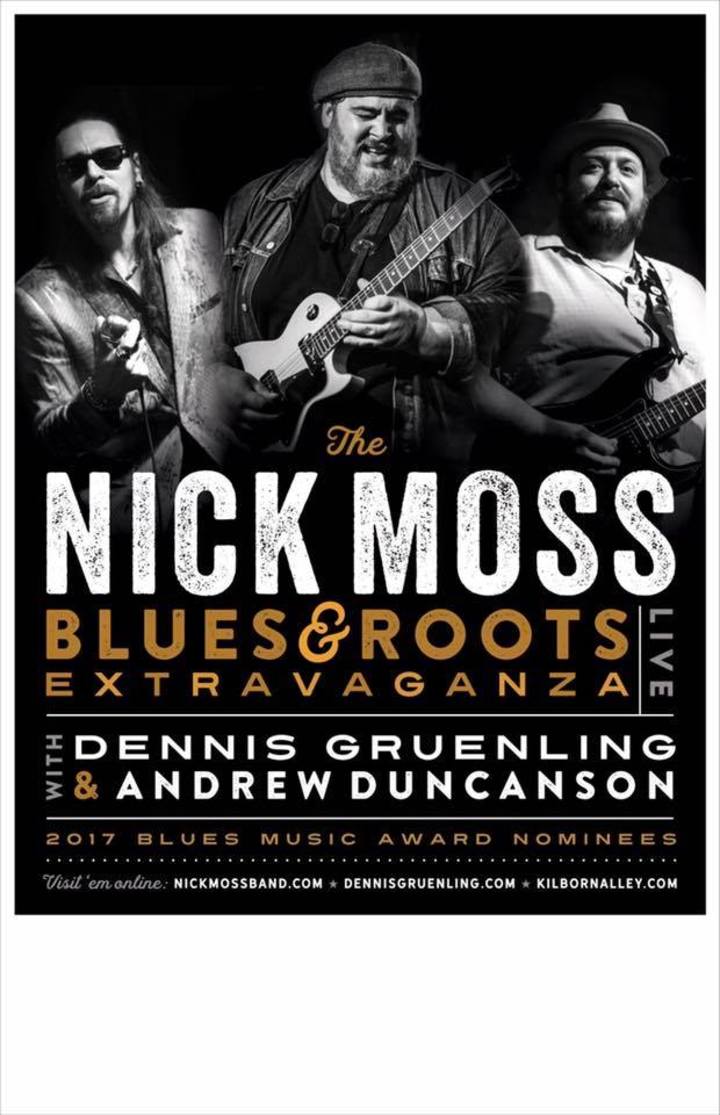 Nick Moss has been recognized as one the great guitarists of his generation, garnering accolades from  the likes of Buddy Guy and others. His recording career spans decades working with some of the giants of the blues such as Jimmy Dawkins, Jimmy Rogers, and The Legendary Blues Band.  As a solo artist heading his own band, he has released multiple albums that have become staples at blues radio outlets worldwide, including his latest release, From The Root To The Fruit, that earned Blues Music Award nominations for Best Contemporary Album and Album of the Year.
Nick Moss Band has a legion of fans that flock to his shows, knowing that each night will be a grand musical experiment. There will be sonic textures to discover and new sounds to stir the soul. The band is super tight, made up of Nick Moss on lead guitars/vocals, Nick Fane on bass, Patrick Seals on drums, and Taylor Streiff on keyboard. The Nick Moss Band is also nominated for a Blues Music Award for Band of the Year.
Joining the band on this swing through the Northwest will be special guests Andrew Duncanson from the Kilborn Alley Blues Band on second guitar, and Blues Music Award nominated Dennis Gruenling on harmonica.
Squrl Music presents the Nick Moss Band at The Bingen Theater on Saturday, May 6 for an all ages show starting at 7:30 pm. Advance tickets are available for $20.00 tickets at Wacoma Bookstore in Hood River and Klindt's Bookstore in The Dalles. This show is a benefit for The Columbia River Fellowship For Peace. Local favorites Funkship will open the night. The Bingen Theater is located at 210 N Oak Street in Bingen, Washington.