Stanton Moore
With You In Mind: The Songs Of Allen Toussaint
Cool Green recordings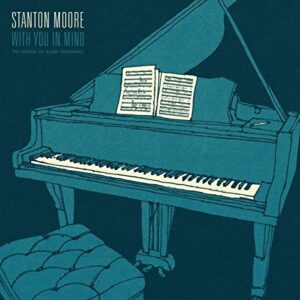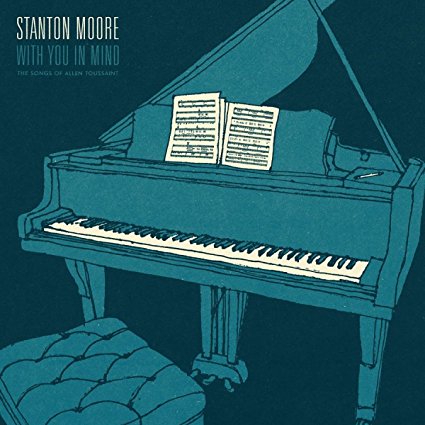 This is a nicely done tribute of Allen Toussaint. Stanton Moore is an established drummer on the New Orleans music scene and he is partnered up with two of the city's best-loved artists, David Torkanowsky on piano and James Singleton on bass. They cover a wide selection of Allen Toussaint's tunes that span the late songwriter/pianist life's work. It ranges from funky to jazzy, to soulful and melodiously soft and sensual.
Add into the mix some of today's top musicians from the Crescent City: Trombone Shorty, Nicholas Payton, Donald Harrison Jr and Cyril Neville and you have an outright hometown extravaganza worthy of leading a second line in Toussaint's memory. Throw on top of that the presence of Maceo Parker and it has added an extra amount of wow!
Song selections include well-known pieces like "Night Life," "Southern Nights," Everything I Do Gone Be Funky," and "With You In Mind." Plus they take you all the way back to his very first hit instrumental "Java" from the debut album The Wild Sounds Of Toussan (yes it was actually spelled this way).
With You In Mind is a very fitting homage to one of the all-time greats of New Orleans, brought to you by a handful of musicians directly influenced by the master.
Total Time: 62:51
Here Come The Girls / Life / Java / All These Things / Night People / The Beat / Riverboat / Everything I Do Gone Be Funky / With You In Mind / Southern Nights