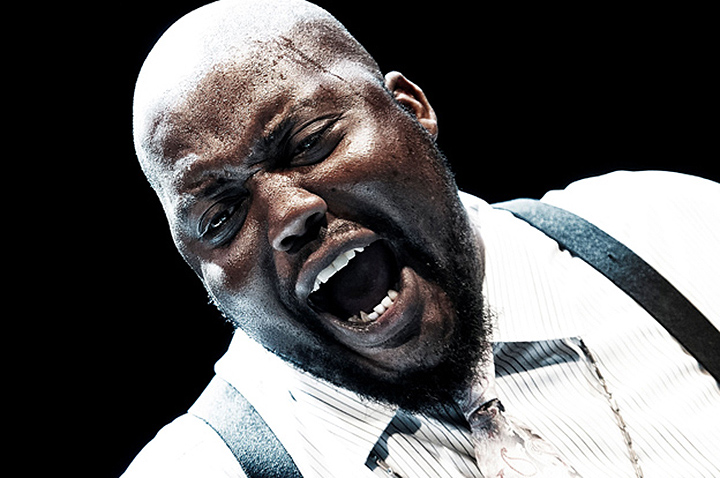 When Sugaray belts out a song, you not only hear it, you feel it. The excitement in the room is palpable when he takes the stage; he is a superb vocalist and entertainer. His dynamic voice is large just like the man. With his old school vocal style, echoes of Muddy Waters, Otis Redding and Teddy Pendergrass can be heard. At 6'5" he is a big man, but he moves with grace and energy. His fluid dance steps will remind you of the Legendary James Brown.
Sugaray has fronted his own Sugaray Rayford Band since 2010, currently made up of world-class musicians who tour extensively internationally: Gino Matteo on guitar, Drake "Munkihaid" Shining on keyboards, Allen Markel on bass, Lavell Jones on drums, and Allan Walker on sax. Ralph Carter is Suga's writing partner, joining the band on bass for live gigs on occasion, and Jade Bennett performs back up vocals on many projects.
Sugaray was nominated for 4 awards for the 39th Annual Blues Music Awards in 2018: Soul Blues Album – The World That We Live In, Soul Blues Male Artist, Instrumentalist – Vocals, and B.B. King Entertainer of the Year.
On Thursday, October 18, the Sugaray Rayford Band will be in Sisters, Oregon appearing at The Belfry, 302 E. Main Street at 8:00 PM.
Then on Friday, October 19, the band heads into Portland for an evening at the No Vacancy Lounge, 235 SW 1st Ave.
Please contact the venues for admission information.