The Black Keys – Let's Rock Tour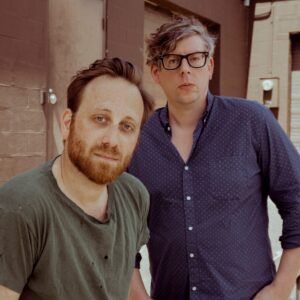 The Black Keys formed in Akron, Ohio in 2001, consisting of Dan Auerbach (guitar, vocals) and Patrick Carney (drums). Beginning as an independent act, the group forged a raw, blues rock sound for itself with its self-produced, early albums, which were recorded in basements. That sound draws heavily from Auerbach's blues influences, including Junior Kimbrough, Howlin' Wolf, and Robert Johnson. The duo eventually emerged as one of the most popular garage rock artists during a second wave of the genre's revival in the 2010s. The "Let's Rock" tour features the group's first new music since 2014, hitting major venues across the country.
Moda Center, 1 N Center Court St. Friday, November 22, 7:00 pm. Ticketmaster.com $49.50 – $496.00. All ages. Modest Mouse, Shannon & The Clams opens.