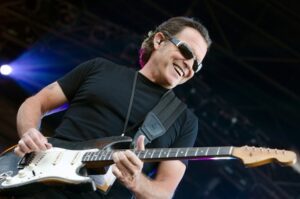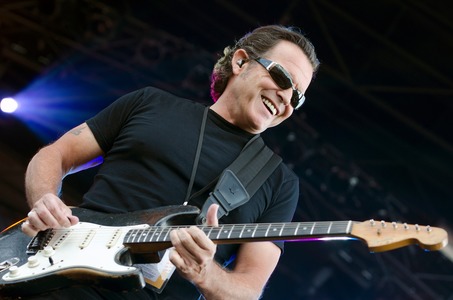 California's blues heroes Tommy Castro & The Painkillers will be heading up the coast for a handful of shows celebrating the release of their latest recording on Alligator Records, Stompin' Ground. Night after night, Tommy Castro, a fierce and fiery road warrior, fervently delivers his driving, blues-soaked, soul-baring music to fans all over the world. The road is where he honed his guitar playing to a razor's edge. It's where he learned how to captivate an audience with his intensely passionate vocals and his memorable songs, licks and grooves. It's where he learned to turn his band into a dynamic, high-performance engine, able to bring down the house with a soulful ballad and then bring fans to their feet with a blistering blues rocker. In the words of Blues Revue, "Tommy Castro can do no wrong.".
The first stop will take place at Jaqua Concert Hall, at The John G. Shedd Institute for the Arts in Eugene on Friday, February 16. Tickets are $29.00 and available online at Theshedd.org. The Jaqua Concert Hall is located at 285 E Broadway.
On Tuesday, February 20, the band returns to Portland at The Alberta Rose Theatre, 3000 Alberta Street. This is an all ages event with advance tickets available at Albertarosetheatre.com for $22.00. show time is 8:00 pm.
Then on Wednesday, February 21, they will be heading to Central Oregon for a show at The Belfry, 302 E Main Avenue in Sisters. Show time is 7:00 pm and tickets are $20.00.