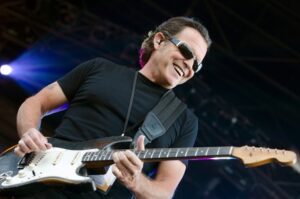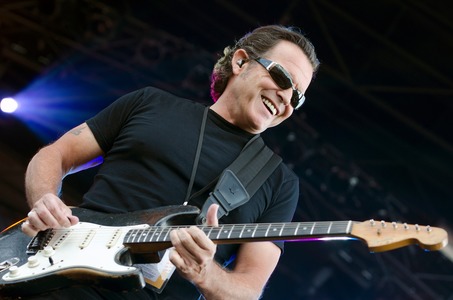 Over the course of his career, guitarist, vocalist, and songwriter Tommy Castro – a six-time Blues Music Award-winner, including the coveted BB King Entertainer of the Year award – has played thousands of shows to hundreds of thousands of ecstatic fans. Castro, along with his band The Painkillers (bassist Randy McDonald, keyboardist Michael Emerson and drummer Bowen Brown) play music that is guaranteed to fill the floor and raise the roof. With seemingly telepathic musicianship, The Painkillers bring an unmatched passion to Castro's blue-eyed California soul and hard-rocking, good-time songs. As No Depression puts it: "Castro plays gritty, string bending blues like a runaway soul train…a glorious blend that rocks the soul and lifts the spirits."
Touring to celebrate the band's latest release, Killin' It Live (Alligator Records), Tommy Castro & The Painkillers will be making three stops as they travel through Oregon.
Alberta Rose Theatre, 3000 NE Alberta Street, Portland. Thursday, March 14. 8:00 pm. $22.00 advance at Ticketbisquit.com, $26.00 at the door. Minors okay when accompanied by parent or guardian.
Jaqua Concert Hall, The Shedd Institute, 868 High Street, Eugene. Friday, March 15. 7:30 pm. $26.00 at Thedhedd.org.
The Belfry, 302 E Main Street, Sisters. Saturday, March 16. 8:00 pm. $20.00 at Bendticket.com.