Washington's Sunbanks Music Festival Returning in May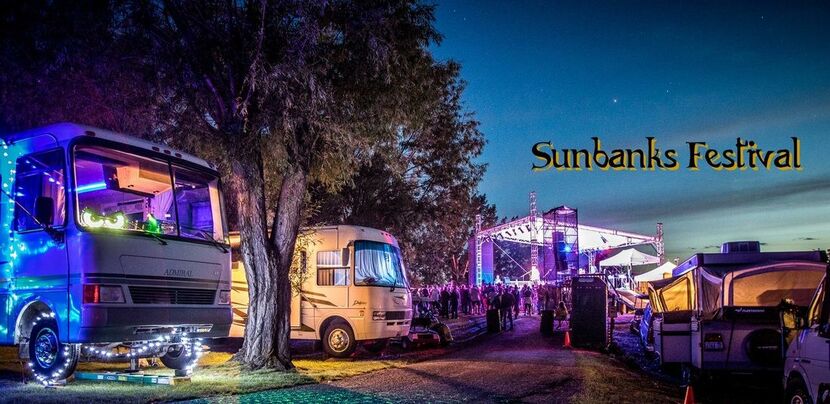 The award-winning Sunbanks Festival is a four-day music festival located against the backdrop of Banks Lake near Grand Coulee Dam at the beautiful Sunbanks Lake Resort in Electric City, Washington. Founded in 1995, local, regional, national, and international artists alike have performed on this diverse stage that features rhythm & blues, rockabilly, funk, roots rock, Americana, along with singer songwriters and more.
The 2019 version of the festival will take place on Thursday, May 16 through Sunday, May 19. The festival kicks off on Thursday evening with Acoustic Music in the Cantina — an intimate rock garden amphitheater located behind the grand log cabin lodge. The main party then continues Friday through Sunday on the main stage with featured acts performing in an awesome setting surrounded by the stunning scenery of the lake framed by the rolling foothills.
Performing at the festival will be John Nemeth, Hamilton Loomis, Mike Eldred Trio, Nakia & The Blues Drifters, The Rayford Brothers, Sammy Eubanks & The Working Class, Patrick Tetrault & The Pride of the North Bank, Patti Allen & Monster Road, Ben Rice, The Trevalyan Triangle, Billy Stoops & The Dirt Angels, Ruby Flambe, T-Town Aces, Twang Junkies Trio, Hillstomp, and Maddy Dullum.
For more information, including tickets, lodging, camping and more, visit the festival website: sunbanksfestival.com.