Wily Bo Walker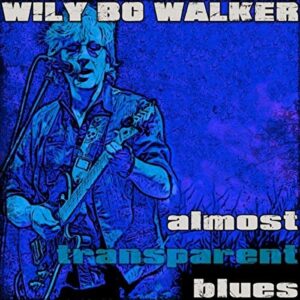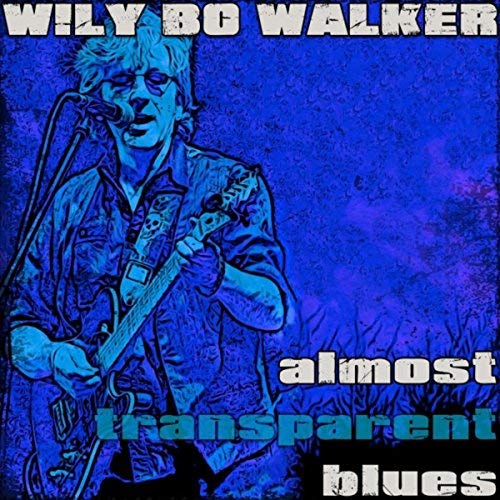 Almost Transparent Blues
Mescal Canyon Records
It may be easy to compare the voice of Wily Bo Walker with the likes of Tom Waits, Dr. John, or Joe Cocker. One can certainly understand why when you give him a listen. But truth be told, this is some of the most compelling and enlivening original blues to come out of the British Islands for quite some time. That gravel voice that Walker possesses may sound like others, but the way he delivers it is purely his own.
Almost Transparent Blues collects a number of songs that this Scottish bluesman has done over the forty-year span of his career. It is a wide range of approaches, with exceptional instrumentation, especially when paired with guitarist E.D. Brayshaw who just sizzles on tracks like "I Want To Know" and "Storm Warning," and completely grasps the slow blues ooziness of Fenton Robinson's "Loan Me A Dime" the way it is meant to be heard. Brayshaw further shows his string talents with dobro and mandolin on the cover of Loudon Wainwright's "Motel Blues." "Walking With The Devil" is a crossroads-type tale filled with voodoo-laced raw vocals by Walker paced by the biting slide guitar work of Graham Hine. If Howlin' Wolf came from the swamps of Louisiana, this just may be the way he would've sound. And it may be hard to imagine someone from Scotland being referred to as singing Americana music, but listening to "Long Way From Heaven," backed by The Brown Sisters of Chicago Gospel Choir can surely give that impression. This is story-telling with a pumped-up pace. Heck, when you get down to the gist of it all, all of the songs on Almost Transparent Blues come from an Americana/rootsy/blues stance.
Wily Bo Walker takes us many places within the span of eleven tracks. Some are enrapturing, some are haunting. All are the works displayed by a master in a unique musical direction and not something to be forgotten quickly. Quite impressive modern blues with its own punch and a delicious taste all of its own.
Total Time: 53:36
Chattahoochie Coochie Man / Loan Me A Dime / I Want To Know / Storm Warning / Motel Blues / Did I Forget / Fool For You / Walking With The Devil / Long Way To Heaven / Moon Over Indigo / Light At The End Of The Tunnel