August General Membership Meeting


Wednesday, August 7, 7pm
The East Portland Eagles Lodge, 4904 SE Hawthorne St.,
First set; Mary Flower
Second set; Franco & The Stingers
Members are Free, non-members $5.00.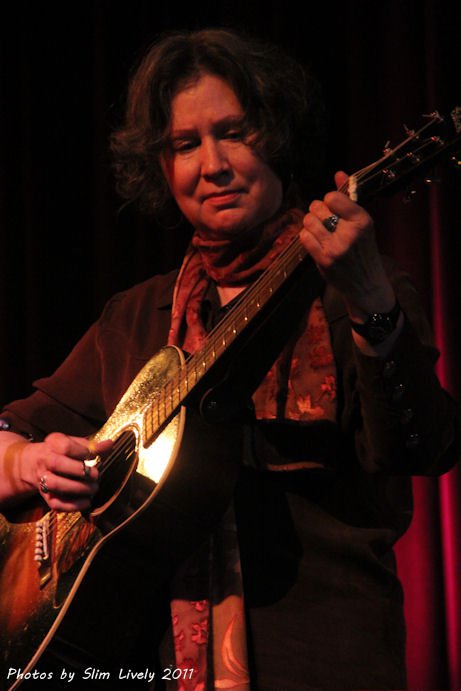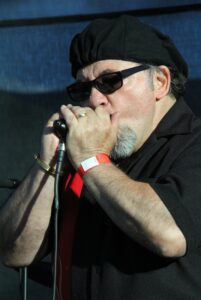 The summer is in full swing and the Cascade Blues Association has been present at a number of happenings all over the city this year. One spot that you can always count on us being at is our own monthly membership meetings, where you're certain to be entertained by some of the finest blues artists in the region. Whether well-known musicians or new acts about to break out, we're here to introduce, or re-introduce, this talent to you. This month however, we do not need to introduce anyone as our two acts have made their names highly regarded in our home town and well beyond.
Opening the night will be one of the world's finest acoustic guitar players. Mary Flower has toured the world and brings smiles to all who listen to her exquisite playing and witness her charming stage personality. Mary Flower's immense finger picking guitar and lap-slide prowess is soulful and meter-perfect, a deft blend of inventive, dexterous, and mesmerizing artistry...
The second set of the night will be in the hands of popular harmonica playing bandleader Franco & The Stingers. Since breaking into the Portland blues scene in the mid-80s, Paletta has become one of the mainstays of the city's blues community. His dynamic harp style, strong vocals and outstanding songwriting reflect his personality and make him instantly recognizable on stage...
2 Days Events
August 24, 2019 6:30 pm
Hootenanny featuring Julie Amici & Dean Mueller
Coaster Theater Playhouse
August 24, 2019 6:30 pm
The Strange Tones
Falls View Tavern
August 24, 2019 7:00 pm
JT Wise Band
McMenamins Edgefield
August 24, 2019 7:30 pm
James Clem
Muddy Rudder
August 24, 2019 8:00 pm
Greydogz Live
Feckin Brewery
August 24, 2019 9:00 pm
Donna Jones & The Delegation
Catfish Lou's
August 25, 2019 3:00 pm
Johnny Wheels & the Swamp Donkeys Journey to Memphis Fundraiser
Mekong Bistro
August 25, 2019 3:00 pm
Pat Stilwell Band
Falls View Tavern
August 25, 2019 4:00 pm
Steve Cheseborough
Upright Brewing
August 25, 2019 5:00 pm
Bayou Boyz with Dan Berkery
Spirits Pub
August 25, 2019 6:00 pm
Kevin Selfe Blues Jam
Blue Diamond
August 25, 2019 6:00 pm
Robbie Laws Jam **
Trail's End Saloon
August 25, 2019 9:00 pm
Bolt Upright Sunday Jam
Montavilla Station