February's General Membership Meeting
Wednesday, February 13 ~ 7:00 pm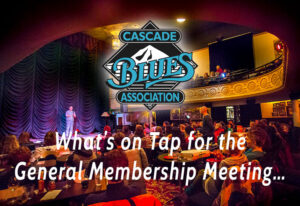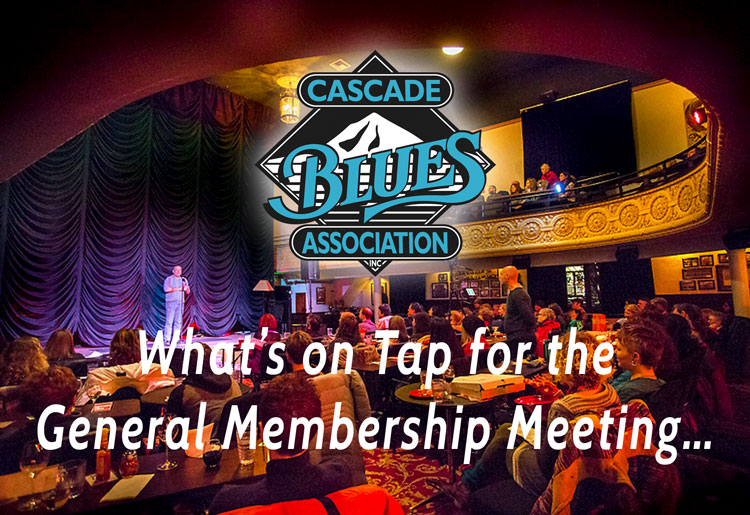 The Mission Theater, 1624 NW Glisan Street, Portland

(New Location)

Members always Free ~ Non-Members $5.00
(Members please show your current cards at the door)
Opening Acoustic Set ~ Terry Robb
Second Electric Set ~ Lloyd Jones
The January meeting at McMeniman's Mission Theater was well received and we will continue bringing some of the absolute best local musicians for the next few months that we continue holding our monthly event here. And even beyond when we determine where we will land once the theater changes their movie format to first-run features which will require the room's full attention away from performances. In February, we really have a treat in store for you and it's another one of those shows you just should not miss.
Opening the evening will be Terry Robb, one of the top acoustic blues guitarists of our time. His signature fingerpicking style has earned him international acclaim from worldwide audiences, music critics and his distinguished peers...
The night's second set will be led by another Oregon Music Hall of Fame and Cascade Blues Association Hall of Fame member Lloyd Jones. A soulful singer and energetic performer, he is a superb songwriter and enjoys telling stories about his past and the musicians he's admired from the stage...
Definitely an all-star grouping for this month's membership meeting. Don't miss out on the fun!!
Please make note of the date. Moved one week later due to prior commitments at the Mission Theater....
2 Days Events
February 22, 2019 4:00 pm
J Wise Band
White Eagle Saloon
February 22, 2019 7:00 pm
Michael Osborn & Friends
The Vault at Gastro Mania (was O'Connors)
February 22, 2019 8:00 pm
Ben Rice, Lisa Mann, Karen Lovely
Mac's Restaurant & Lounge
February 22, 2019 8:00 pm
Lloyd Jones
CI Bar & Grill
February 22, 2019 8:00 pm
Sonny Hess
Rock Creek Tavern
February 22, 2019 8:00 pm
Sportin' Lifers Trio at the Rudder!
Muddy Rudder
February 22, 2019 8:00 pm
Tas Cru and Kathryn Grimm & the Blues Tools
Catfish Lou's
February 22, 2019 9:00 pm
45th Parallel With Ben Jones
Blue Diamond
February 22, 2019 9:00 pm
Curtis Salgado
Trail's End Saloon
February 22, 2019 9:00 pm
Norman Sylvester Band
Clydes
February 23, 2019 6:00 pm
Kevin Selfe Duo
Ilani/Line & Lure Restaurant
February 23, 2019 7:00 pm
JT Wise Band
McMenamins Grand Lodge
February 23, 2019 8:00 pm
Bottleneck Blues Band
Mac's Restaurant & Lounge
February 23, 2019 8:00 pm
Gabe Cox
Catfish Lou's
February 23, 2019 8:00 pm
Harvey Brindell & The Tablerockers
The Ship Tavern
February 23, 2019 8:00 pm
Rich Layton & the Troublemakers
Rock Creek Tavern
February 23, 2019 9:00 pm
Curtis Salgado
Trail's End Saloon
February 23, 2019 9:00 pm
Norman Sylvester Band
Half Penny Public House
February 23, 2019 9:00 pm
Sonny Hess & Lady True Blue
Blue Diamond