California Blues Rockers Hunter & The Dirty Jacks At The Birk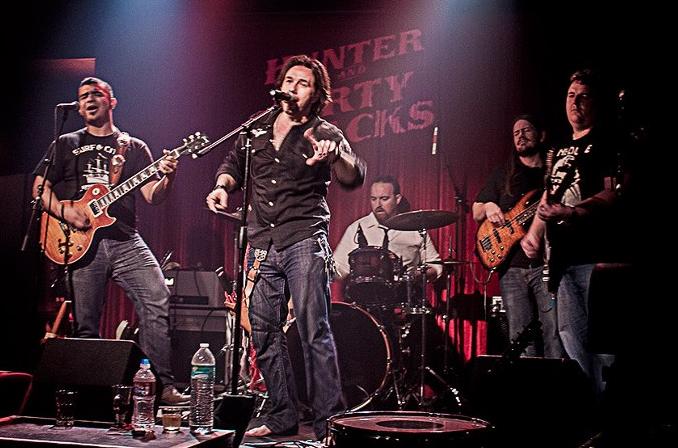 Hunter & The Dirty Jacks are an Americana-crafted rock & roll band with influences based in the blues. Like a smoky whiskey with phosphorescent ice cubes in a blues-tinted glass. Led by frontman Hunter Ackerman and flanked by guitar players Carmelo Bonaventura and Jon Siembieda, with Aaron Barnes grooving the bottom end on bass and Brian Lara keeping the rootsy tribal beats, this band has been packing roadhouses and clubs in every town from San Diego to Seattle to Denver. For their music, think throwbacks and songwriting style like The Rolling Stones, Led Zeppelin, and The Doors paired with a modern edge like the Rival Sons, Black Keys, Jack White, Mumford and Sons, and Chris Robinson Brotherhood, in a young, hip, accessible package. They have worked onstage alongside many familiar artists, such as Eric Sardinas, Coco Montoya, Kirk Fletcher, Arthur Adams, The Delgado Brothers, Roy Gaines and more. Their album, Single Barrel, was declared as one of the top 20 albums of the year by Blues Rock Review magazine.
The band will be making a return appearance at The Birk on Sunday, March 19 for an afternoon performance beginning at 2:00 pm. The Birk is located in Birkenfeld at 11139 Hwy 202. This is an all ages show with a $10.00 cover charge at the door.