Chad Rupp — Kickin' it with Pure Portland-Style Blues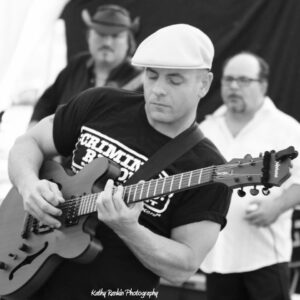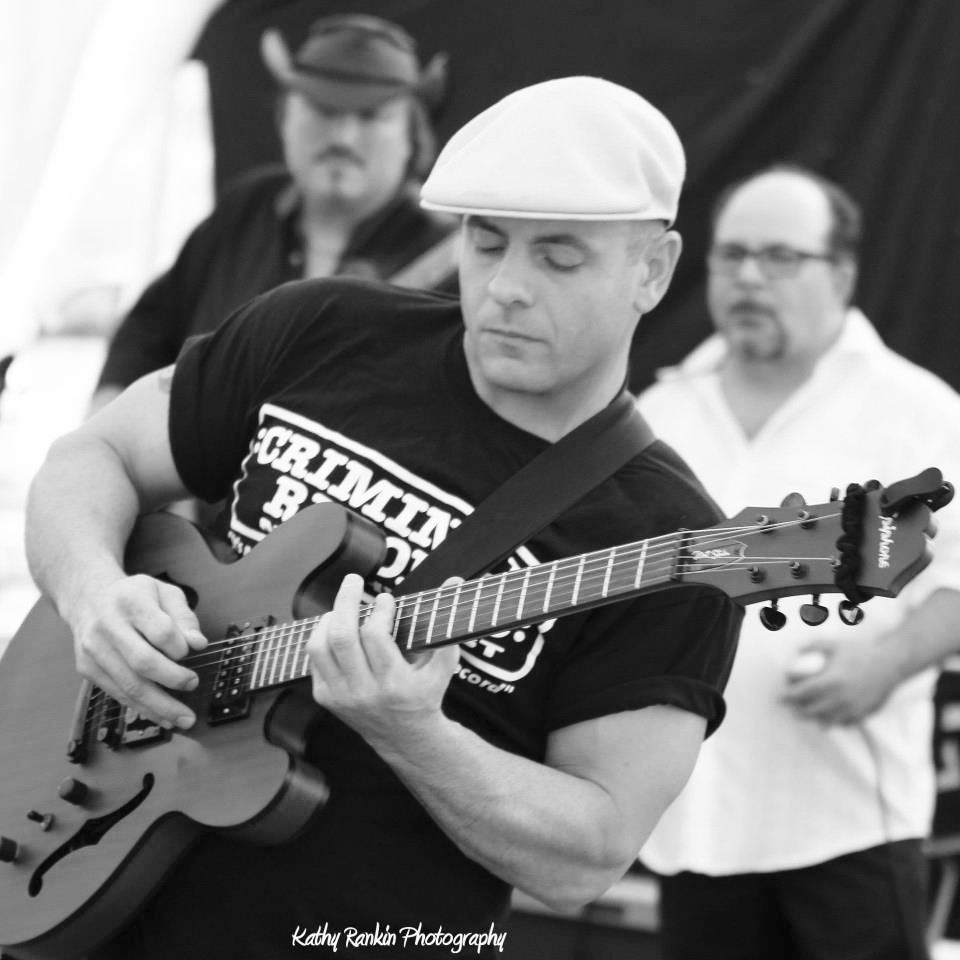 "Raw and authentic Portland style blues," is the way Portland native, Chad Rupp describes his music. He has been in and out of the Portland Blues scene for almost 25 years. Semi-professionally for about the last ten years. But he says he has been a bluesman from the very start. "From the first time I heard Muddy do 'Mannish Boy', I was hooked."
"When I was a young teenager, my brother, Greg, hipped me to SRV and I burned through tapes like crazy from that. I was introduced to Portland's greats in the late 80's and fell in love with what was, in my humble opinion, THE blues scene in the country at that time. I feel so very thankful for those wonderful musicians who carved out that niche and who still work the scene today."
Chad plays a variety of instruments. "Over the years I have picked up some skill on guitar, piano, harmonica, bass and ukulele, though I'm always ready to pick up another instrument. I think sax might be the next."
His training has been semi-formal and he says it is continuously evolving. "I have learned some things myself and I have taken lessons for certain aspects of instruments and performance." He credits Robbie Laws and Jim Mesi with help on the guitar, and DK Stewart on piano. And he is self-taught on harmonica and ukulele.
Currently he teaches a few different instruments and for the moment, that's keeping his head above water, along with a weekly gig at The Lair on Thursday nights in Milwaukie. "The 1-4-5 Blues Jam Party is bringing a lot of talent together and giving some local musicians a chance to craft. The band and I are providing a proving ground for up and comers. It's very rewarding and a lot of fun!"
Influences
"I have a lot of influences, as I play several instruments. All the classic blues greats have played a part in what I play, however, my most revered influences are my Portland professors. The classroom has always been their live performances in local venues. Jim Mesi, Paul deLay, Lloyd Jones, Norman Sylvester, DK Stewart, Curtis Salgado, Duffy Bishop and their supporting bands were the faculty and remain so. There are many others who have given me a supplemental education over the years. I have the deepest respect for our local musicians and hope to carry on the tradition."
CD's
Chad says he has made recordings, but hasn't released any albums as of yet. For the moment, catch him live. "I have a fun little EP I'm putting together called Murderville: The Service Industry Blues. Should be out mid-summer 2018."
When it comes to performing line-up, Chad says his shows and jam sessions have featured many of Portland's most loved musicians from past to present and continue to do so. "I feel so fortunate to have been on stage with those who I consider to be the best Portland's scene has to offer, however, there are still a few left to keep me motivated. If you are reading this article, you're likely hip to Portland's blues scene. I am honored to have played with almost everybody based here, including Curtis Salgado, Lloyd Jones, Norman Sylvester, Jim Mesi, DK Stewart, Duffy Bishop, Robbie Laws, Big Monti, Ben Rice, Lisa Mann, Rae Gordon, Karen Lovely, and their supporting band members. There is an endless cast of jammers sitting in, being featured, or others featured as part of my own band or session."
He says he feels fortunate to have access to an amazing pool of talent. Whatever position needs filled in a band, he can count on quality, so depending on the size of the show, he adds the musicians needed. "When I create an event, I grab the best musicians I can. I've had some magical combos in the rhythm section with members like Brian Foxworth, Reinhardt Melz, John Mazzocco, David Kahl, Mike Klobas, Ashbolt Stewart, Calen Uhlig, Marty Henninger, Gene Ermel, Chandler Bowerman and others. Musicians like Doug Rowell and Josh Makosky have sided up with me numerous times. David Gofreed has been a go to call for me as well."
The current band mates for the 1-4-5 Blues Jam Party every Thursday at The Lair are bassist David Kahl and alternating on drums, Gene Ermel and Chandler Bowerman. Chad mans the guitar, keys, harmonica, and vocals.
Closing Comments
"When it comes down to it, I am about service to our scene. I want to find us new venues to play in, I want to re-introduce live music to our neighborhoods and remind them what groove is. I want our legendary players to be heard and I want Portland to know what a great gift it has in talent and entertainment. These are my simple goals."
"In closing, I'd like to say to you, the reader, take a few hours a week to go out and appreciate some live music. Dance, sing, play with us and if you can, don't forget to tip the band. We need gas money! See you out there!"