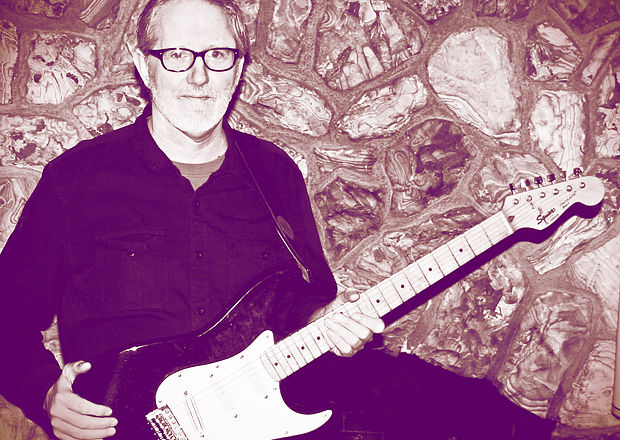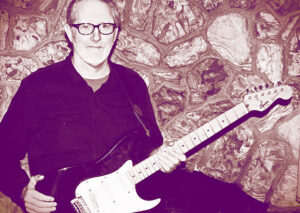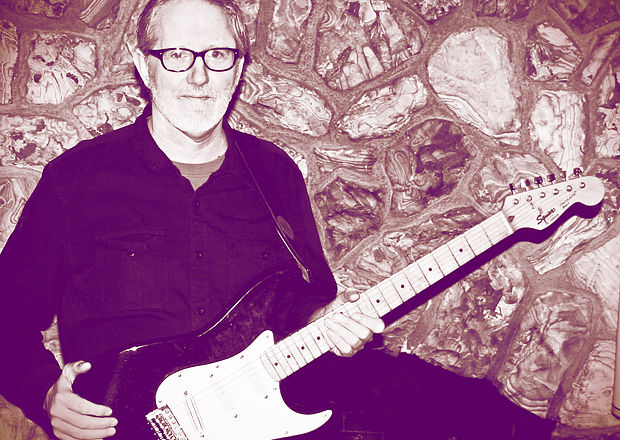 Gary Burford was born in Austin, Texas. The right town to fall in love with music. He lived there before moving to Albany, Oregon, in the early 1970's, where he lived until joining the U.S. Army in 1978.
Having three older brothers who played and listened to a lot of music was the key to Gary following in their footsteps. "In grade school there were bands that practiced in the back room of our house. My oldest brother, who was 15 years older, took joy in having me hang out there. His friends would ask, 'What's he doing here?' He'd say 'Hey, that's my little brother. He's cool. He can play.' And so it went. He taught me to play open chords and songs of the day," Gary said.
"He would smack me when I didn't bar the B & E string when playing an F chord. Sometimes when we were playing he would have me continue playing while he made out with a girl." They played in parks, at sock hops, and other places. Later they played in bars but Gary was underage, so he would have to go outside during breaks.
During high school he made his first guitar in woodshop. Later he got a Silvertone.
While he was serving in the Army he started performing in Officer/NCO Clubs. But he really started performing music as a career after his discharge in 1994.
Gary is a well-known name in the Salem area. In the mid 90's he became active in the Salem music scene. He worked at Ranch Records and gave lessons at Guitar Castle. He booked shows at venues in Salem, Silverton, McMinnville and Stayton. During this time, he also played in the Boyd Small Big Blues Band, the Bob Beck Band, The Terraplanes and in the Gary Burford Trio.
Gary's music comes from his soul. He's had his struggles and has hit his lows. Drugs, alcohol, lost jobs, failed relationships, and time in jail. He can perform the blues, because he has lived the blues. A cancer diagnosis in 2012 was his wake up call. He's battled back and is now living clean and playing blues music to tell his story.
Influences
He cites his older brother as one of his musical influences. "He was my first teacher, took me to concerts, and let me play at his gigs sometimes."
He also lists The 3 Kings, Magic Sam, Muddy Waters, Howlin' Wolf, Boyd Small, Terry Robb, Jim Wallace, Marco Salvo, Lloyd Jones, Monty Amundsen and the list goes on. "I've played with and know most of, if not all, of the musicians in the area. I hate to leave any of them out," he said.
Gary says his musical style come from a lifetime of listening and also from playing with those gracious enough to let him in.
He credits his guitar skills through association with great musicians and private lessons. He also minored in music at University of Texas El Paso.
He has been recognized by the Statesman Journal as best musician two times and best band four times. He was also nominated as Best Regional Act by the CBA.
CD's
In 1998 the Gary Burford Trio put out the CD, You're Gonna See, produced by Terry Robb. Guest musicians on the recording included Paul Delay, Jim Wallace and Terry Robb.
In 2015 he joined with Randy Flook and they put out a CD called Redemption. Dave Fleschner was a guest musician on that CD.
He's also working on a CD called Low Down Shack. It's a compilation of rock n' roll of songs he wrote when he was a teenager.
Musicians and Bandmates
Over the years, Gary has performed with musicians such as Terry Robb, Curtis Salgado, Boyd Small, Warren Haynes, Allen Woody, Paulette Davis, Sonny Hess, Garry Meziere, John Fahey, Mark Lemhouse, Lloyd Jones, and others. He says he has worked in support of many regional and national blues acts—too many to list.
His bandmates, past and present, include: Bob Beck on bass; Dennis Ayers on drums; George Edmonston on bass; Boyd Small and Beth Poore on sax; and Dave Fleschner on keyboards.
"I want to emphasize how much Terry Robb has helped me by performing with me at my gigs and having me perform at high profile gigs that he was doing. Also, Boyd Small has been a great friend and band mate. Dennis Ayers, Bob Beck, George Edmonson and Dave Fleschner have put up with me, supported and performed hundreds of gigs and most certainly are the best part of anything I am," Gary said.
Gary and Terry are working on a theatre-type acoustic tour throughout the NW in 2018. He'll also be working with Boyd doing the band thing throughout the in 2018. And of course the Burford Trio will be playing, as well.
In Closing
"I have been blessed to have been able to perform, book, produce and promote many shows. I've worked with hero's who have influenced, mentored me, and become lifelong friends," Gary said.
"It should be a busy 2018. You can keep up with me through: my website, garyburford.wixsite.com/garyburford; my Facebook page at https://www.facebook.com/garyburfordmusic: or at ReverbNation."
https://cascadebluesassociation.org/wp-content/uploads/2017/06/Gary-Burford-press-photo.jpg
440
620
Wendy Schumer
https://cascadebluesassociation.org/wp-content/uploads/2020/06/CBA_Logo-header2-300x66.png
Wendy Schumer
2017-12-25 19:07:53
2018-01-19 08:21:40
Gary Burford