Greg "Slim Lively" Johnson CBA President Health Update
Greg "Slim Lively" Johnson CBA President
health update July 1 2021
On May 27, Greg "Slim Lively" suffered a severe, massive stroke. This, as you can imagine, has caused catastrophic repercussions in addition to Greg's planned lengthy cancer treatments.
Since then, Greg has been moved to Marquis Vermont Hills, where he will be doing hard rehabilitation to recover.
All his cancer treatments have been postponed.
Greg will have to do HARD physical therapy, speech and occupational therapy, and most likely won't be coming home for months. His doctors have said it's going to take a long time for recovery.
Although there are many unknowns ahead, Greg and his wife Cherie have felt the enormous love of their community, and that has helped sustain them. They are truly grateful. ♥️
June 22, 2021 update by Cherie Johnson
"If you want to get the best out of a man, you must look for the best that is in him."
– Bernard Haldane
So stinking proud of Greg "Slim Lively" Johnson and ALL the work he is doing in recovering from stroke. It IS A SLOW process but each effort and sign of progress seen means the world to me & Greg. Having to relearn things that we might take for granted. It's going to be a long journey with lots of rehabilitation just to walk again. Greg is trying so hard to talk & communicate & honestly been a struggle, but one clear word is NO! Greg knows what he doesn't want.
It is one step at a time, no couple could possibly be prepared for something like this happening & trying to be in a place of acceptance & accountability & we can grow from our experience & recovery with stroke & cancer diagnosis.
"Team Slim Lively"… Thank you to friends who were the first visitors in seeing Greg this last weekend at the rehabilitation center. Saw a difference in Greg's spirit from seeing friends and yes accepting requests for future visits. ***There is a protocol with visiting that needs to be followed and a sign-up sheet which will need to be respected. Just send me a private message for now please with requests for visiting. *** Thank you for all the continued support and prayers and keeping Greg and I in your thoughts. Thank you, Tracy Turner Pain, for leading up the GoFundMe and being the lead for making a "Get Well" video for Greg:
https://share.vidday.com/g-0gm2qy
Ways you can support Greg
*Donate to the GoFundMe https://gofund.me/e47b1aac
*Attend the Mill Barn Blues Festival Benefit on July 17 (see the article in PDX blues event drop down) or go to: https://www.facebook.com/events/1244692015965100?ref=newsfeed
*Buy a T-shirt! (designed by Cherie's brother, Steve Garvin)
at pdxbandmerch.com. Shirts are $25 + shipping. They are printed on demand, so allow 14-21 days. Thanks to webmaster buko for building the site to sell these and to Dontae Mathis at likedatapparel.com for printing them!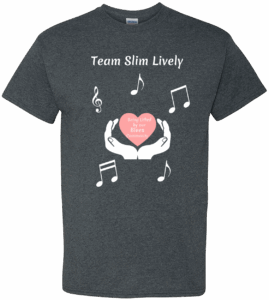 *Save the date for a blowout benefit at the Crystal Ballroom, Oct. 17
*The event team leads so far are Terry Currier, Joey Scruggs (talent), Shelley Garrett (event coordination), Angie deRouchie (silent auction) Debby Espinor (publicity and promotion) and Laura Osborn, (hospitality)…more to come soon!
https://cascadebluesassociation.org/wp-content/uploads/2021/04/Greg-Johnson.jpg
1280
853
Shelley Garrett
https://cascadebluesassociation.org/wp-content/uploads/2020/10/CBA_Logo_top_main.png
Shelley Garrett
2021-06-29 10:16:22
2021-06-30 09:13:22
Greg "Slim Lively" Johnson CBA President Health Update