The Lightning Kings Storm into the Portland Blues Scene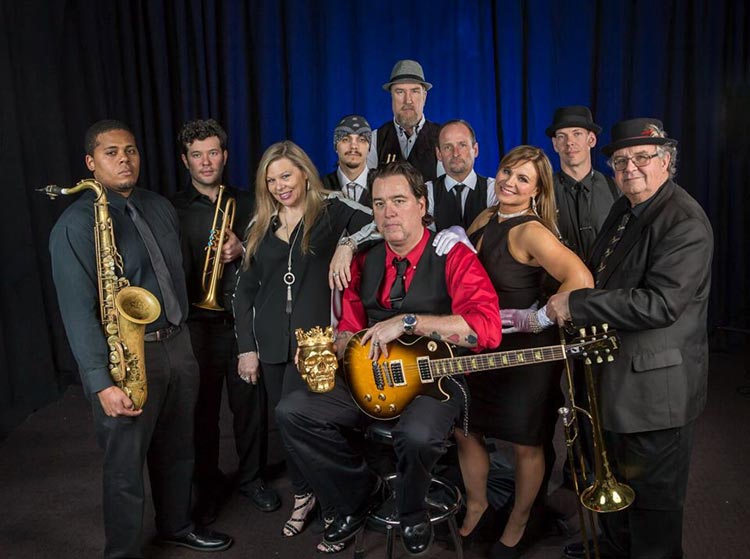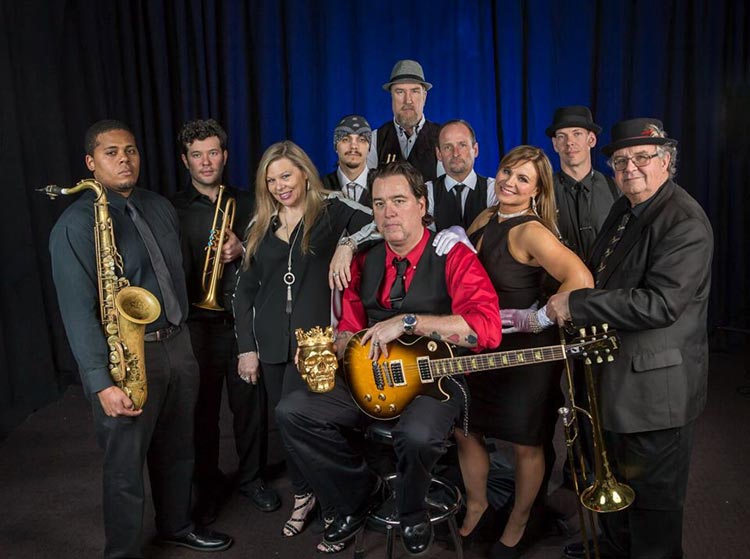 Did each of you always want to perform professionally?
Every musician in this group was drawn to music through their passion. A testament to the level of interest in the music. Music is clearly in every one of their blood.
Do each of you have day jobs?
The members of the Lightning Kings, and extended members, possess jobs across the professional spectrum, except for Thomas—music is his life and his life's work.
Who has influenced your music?
All of the musicians in the band are professional musicians so, as you may imagine, there are way too many to list.
Thomas' influences are wide, but he always credits his fifth grade music teacher the most. If it was not for his teacher, Dorothy Kunkel, and a then, well-funded school music program, he may have never started.
How would you describe your music?
I think Terry Robb, the Grammy nominated producer, Oregon Music Hall of Famer, and 19-time Muddy Award recipient described our music the best. The Lightning Kings is a "unique blend of classic blues, rock and funk. Albert King meets Led Zeppelin and Earth Wind and Fire. Passionate playing and original songwriting with strong arrangements." We just call it blues fueled rock de-funk.
Did you have any formal training or self-taught?
The entire horn section are all trained and educated musicians that read and write music, as well as Thomas and Rich. Both Thomas and Rich attended and completed multiple music programs in separate colleges. The other performers in the Lightning Kings have similar stories and backgrounds.
What CD's do you have out?
Our current CD is The Road is My Throne.
Music and lyrics written by Thomas. Ryan's song and additional arrangements written by Rich Petko. Horn arrangements by Terry Baber. Produced by Thomas Andersen. Engineered and co-produced by Tom Van Riper at Lost Studios. Mixed by Terry Robb and Tom Van Riper and Mastered by Cass Anawaty at Sunbreak Music.
Any more CD's in the works.
Thomas has a deep catalog of original songs that he will be revamping along with Rich Petko's original song and arrangement work. The Lightning Kings plan to be back in the studio early next year for their second CD release in spring or summer 2018.
Who have you played with?
The combined members have been in numerous bands, local and national and currently also play in a number of other bands of different styles. Too many to mention.
Are there any former band members you want to mention?
Ryan Petersen was the original drummer. Tragically, Ryan passed away suddenly during the recording of the album The Road is My Throne. It was a devastating blow to the group, but as a testament to Ryan's talent all of Ryan's tracks appear on the album as first takes. The album is dedicated to him and his drumming expertise. Knowing Ryan would want the band to keep going, Tom, Matt and Rich decided to continue, recruiting Seth Troublefield to join on drums.
Any other comments:
The Lightning Kings is very grateful for the opportunities the CBA has given them and all the support they have received from the blues community. We would be nothing without our fans and will continue to give all we can to them.
For a list of current shows, find information at https://www.facebook.com/thelightningkings/
https://cascadebluesassociation.org/wp-content/uploads/2017/07/Lightning-Kings-promo-Photo.jpg
559
750
Buko
https://cascadebluesassociation.org/wp-content/uploads/2020/10/CBA_Logo_top_main.png
Buko
2017-07-22 18:01:07
2017-07-22 18:01:07
The Lightning Kings Storm into the Portland Blues Scene