Ramblings on My Mind – April 2018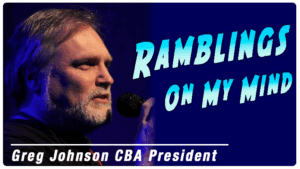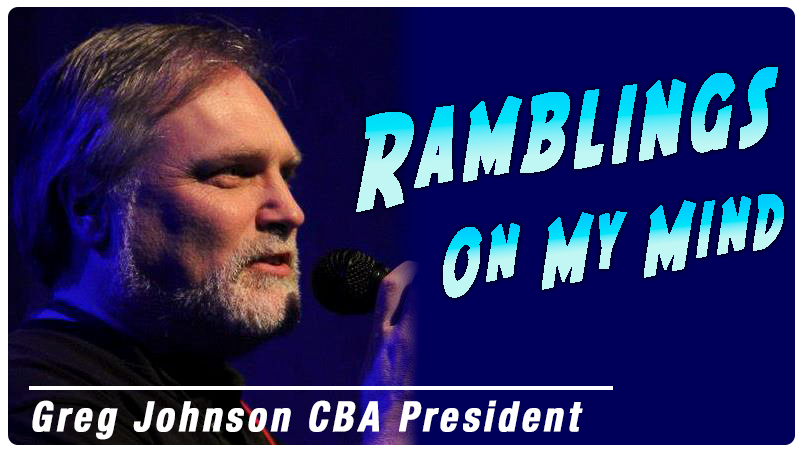 Greg Johnson / CBA President
So much to talk about this month. First I want to thank our newest board members for bringing their skills to our organization. For so long we have worked terribly short handed, so this is truly big news for us and all have abundance of talent to offer. Please welcome Randy Murphy, James Kosek, and returning after a 20+ year hiatus Shelley Garrett. Thank you all so much!
Recently we teamed up with the Portland Trailblazers to offer our members discounted tickets to a game against the tough Minnesota Timberwolves. With each ticket sold, the CBA received a portion of the sales. We only offered a handful this year, but have requested to do another game or more for next year. Stay tuned in for more information.
As is always the case with Portland as the summer approaches, and usually most of the year, there are a significant number of touring bands coming our way. It will all start in April as we see Southern Avenue who were one of the biggest thrills of last summer's Waterfront Blues Festival returning to town. Also coming up quickly will be the likes of Bonnie Raitt, Ry Cooder and a show featuring both Taj Mahal and Keb' Mo'. And we haven't even mentioned the acts coming this year to the Waterfront Blues Festival in July, with early announcements including George Thorogood, Beth Hart, Robert Randolph, Johnny Rawls, Curtis Salgado, Larkin Poe, and more yet to be named.
I do have to say that it's really cool to have a full-time blues radio station, though many people may know about it just yet. KGON's HD station has been renamed Waterfront Blues Radio and can be hooked up through apps on your smart phone or picked up on your computer if you do not have an HD capable radio. Steve Pringle is the programmer for the station, and he is committed not only to the blues, but also make a point to focus on our local musicians, too.
It's always tough to see beloved venues close their doors. We've seen too many over the past couple years, which to be honest is not something that is only happening in Portland. But there is always hope. When the owner of Blackwell's recently passed away and the room was closed, it left a couple of popular nights stranded. But not to be deterred, David Kahl approached new locations that had not been hosting blues shows in the past. He brought the Wednesday night Soul Cookin' showcase to Spirits and the Bayou Boyz to Mekong Bistro. Mekong has also taken on the Tuesday night AC Porter jam, formerly held at The Blue Diamond.
We saw the brief run at The Garages which was scheduling numerous acts throughout the year and had hosted a Thursday night jam led by the Tracey Fordice Band. The CBA had also planned on holding this year's Journey to Memphis competition there. But due to the demand of The City of Beaverton for upgrades to the venue, owner Kent Drangsholt was forced to close until these could be handled. Most were already planned, but this put a more immediate focus on taking care of them. He does plan on handling all with a potential re-opening date this coming summer. In the meantime, the CBA has rescheduled to Journey to Memphis to be held at Mekong Bistro.
There is good news in the wind also, as a new House of Blues owned venue is planning on moving into a vacant space at Lloyd Center with a capacity of around 3000 seats. Word is another such-sized venue is planned for the Northwest neighborhood. Both would be able to handle touring concerts that have often by-passed the city. And it has also been said that a new jazz club may also be in the works. Keep your eyes open in the next couple years as our music scene looks to be in a growth pattern. It'll be good for both traveling and local musicians to have more options open for their talents. In the meantime and on-going, head out and support all of our venues we have now. Because when it is all said and done, it takes all of us to keep the music scene here alive and moving forward.