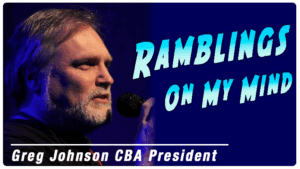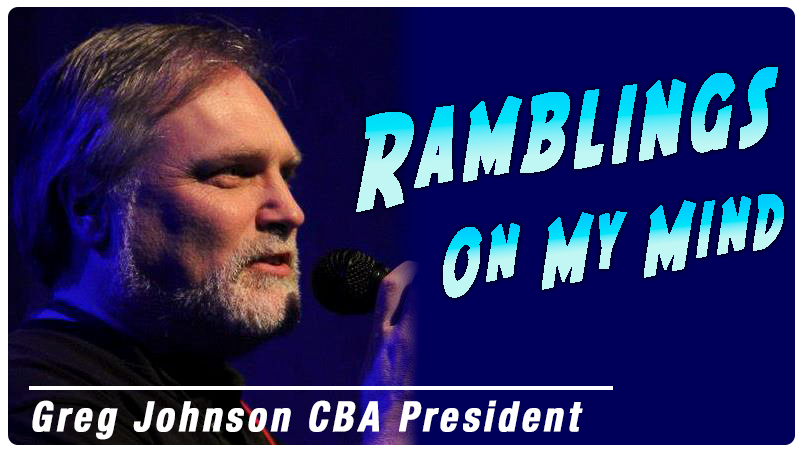 Greg Johnson, Cascade Blues Association President
The Cascade Blues Association is always proud to be a part of the Waterfront Blues Festival every year, whether it is having our strong volunteer base fill roles at the various stages, manning our merchandise table, or hosting the finals of the Journey to Memphis competition. This year we will also be able to do something we did a few times back in the early 2000's, but have not had the chance to do so for many years — to be the presenters for a couple bands from out of town, all thanks to the terrific donation from the estate of William Schauer. To acknowledge William's exceptional generosity, we are dedicating our sponsorship of these acts to his memory. First, because William was an avid guitar collector, we selected the new super blues band The Proven Ones, as one of their featured artists is guitar master Kid Ramos. Along with Ramos, the band also includes keyboard master Anthony Geraci, bassist extraordinaire Willie J Campbell, vocalist Brian Templeton and Portland's own, drummer Jimi Bott. The second act we chose to present is soul blues legend Johnny Rawls.
Of course, we would love to have everybody heading to the festival on July 4 to start your day out on the Front Porch Stage where will once again put on the annual Journey to Memphis finals. It all starts at 11:30 am and has a spectacular line-up of talent again this year, with four great acts: Fenix Project, Johnny Wheels & The Swamp Donkeys, Rae Gordon & Kivett Bednar, and Ben Rice.
But throughout the four days of the festival, please drop by our CBA merchandise booth and take a look at all the items we have available this year, take a moment to become a member if you're not already, or just stop by to say hello and chat a while. We're always happy to see our members and fellow lovers of the blues. If not at the Waterfront, we will be at the Cathedral Park Jazz Festival, too, just a couple weekends later.
I highly encourage anybody who is in Portland to head over to Mekong Bistro on Sunday, July 22 to help our good friend, bluesman Dave Kahl. On the 19th he will be undergoing open heart surgery and as everybody knows Dave has spent a lifetime not only performing music, but being an advocate pushing the focus of the arts to our City Council to make it identified as an important part of our community's identity. Dave has been pushing strongly for the music we love, so let's return the favor and give a little bit to help him get by his upcoming medical expenses.
Despite the generous donation we received, the Cascade Blues Association is constantly on a quest to keep the business financially stable. We are constantly looking at various new approaches to help accomplish this and to cut our expenses. One of these will include letting go of our office space. The room has cost us a substantial, though reasonable rent over the past few years, and the landlord has been ideal. But to be honest, we only use the space once, rarely more, times a month. It is more a storage space than anything else and we can save money by renting storage elsewhere and doing away with unnecessary items we no longer need. Our meetings in the future will be held in free spaces offered to the public or perhaps someplace that would be willing to allow us to meet once a month for free. Meetings will still be open to the public and we will announced their locations in advance.