Ramblings On My Mind – May 2020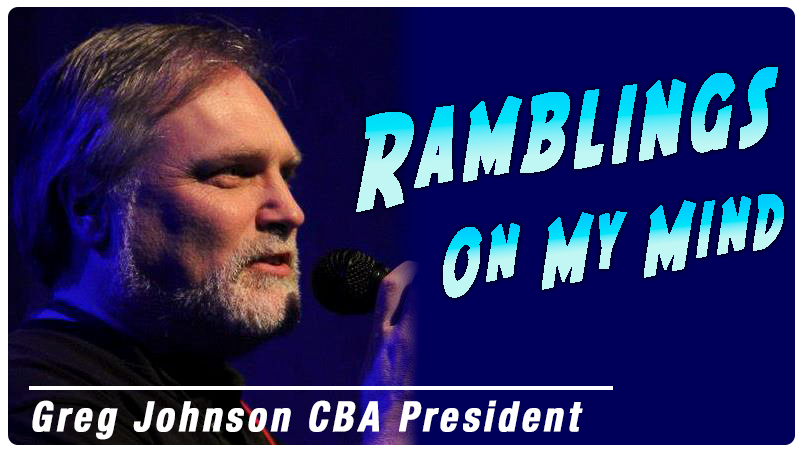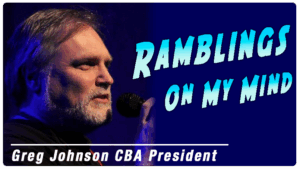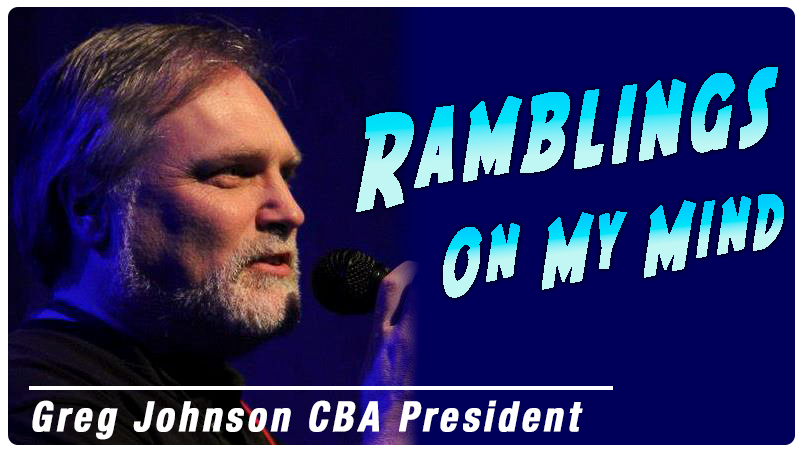 Greg Johnson, Cascade Blues Association President
In this time of pandemic, like everybody else, I found myself confined to either home, or in my case also spending long hours at work, listening to a lot of music. Whether live online broadcasts from various musicians, including being able to see some old friends that I haven't gotten a chance to catch up with in a number of years, or just simply listening to a lot of personally-owned recordings or sampling new music and artists, the time was available and I took the opportunity to give my ears some long-overdue treats.
This month we're probably facing more of the same, with cancellations of so many events and stay at home orders. So I am going to try to give more time to new music reviews and the monthly list will probably extend past the regular ten we've been posting. And I also want to make a point of putting out a varied amount of blues approaches and styles, because it is not just the same old I IV V sounds, or Chicago, Texas, Delta, Hill Country, Blues-Rock or whatever.
As I said, watching online performances is a great way to catch the musicians we've been missing so much in live settings for the past few weeks. I got to see several people online who it has been way to long since crossing paths, like Richard Ray Farrell, Greg Nagy, Dave Muskett, Son Jack, Don Haupt and Dave Keller for instance. If you're not familiar with them take a moment and check them out. Or if you see other names you're not familiar with, look into them, too. You may be surprised. Of course, do not even hesitate to watch broadcasts from our local acts. And if you can afford to, as we know many of us are pretty much living on a shoestring, please give a little to their pay outlets, because as you know, no gigs, no income for a lot of musicians.
To help out with these efforts, since venues are closed, Shelley Garrett is collecting the broadcasts and posting them in place of our regular venue calendar. And she will post your pay outlets too.
If venues are open to take out food, help them out, too. Every little bit will help. And if you see new music that sounds interesting to you, go to Music Millennium's website and see if they're carrying what you're after. Order it online and pick it up at their curbside service. Just because we're stuck at home, doesn't mean we can't support these musicians and businesses.
We do have a small handful of events that we've included, including the Sunbanks Blues Festival. At the time of this writing, the events we included have not been cancelled. We recommend that you check with the venues to verify whether they will actually be happening. If we find out beforehand, we will post the cancellations on our Facebook page, and update our online calendar.
Stay safe everybody, you are important to us and we want to see your smiling faces enjoying live music once everything comes back. In the meantime, listen and watch at home as much as you can.
https://cascadebluesassociation.org/wp-content/uploads/2017/05/Ramblings_2017.png
453
805
Greg Johnson
https://cascadebluesassociation.org/wp-content/uploads/2020/10/CBA_Logo_top_main.png
Greg Johnson
2020-04-30 13:49:28
2020-06-27 15:12:09
Ramblings On My Mind – May 2020