Shawn James at Dante's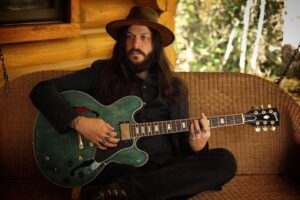 Shawn James' voice is a force of nature, a musical preacher to a flock that accepts everyone, a combination of the gospel choirs he sang with as a youngster and his training in classical music and opera. Born and raised on Chicago's South Side, James' timeless sound is steeped in blues legends like Robert Johnson and Son House, forever living at the crossroads of damnation and redemption, the two inextricably woven into the fabric of his songs. His blend of blues, folk and soul contrasts dark and light, anger and joy, gritty and authentic. Transcending any and all genres, James' songs speak as much to these tremulous times as they do the eternal human condition.
Dante's, 350 W Burnside St. Wednesday, November 20, 9:00 pm. $16.00 Ticketweb.com. 21 & over.