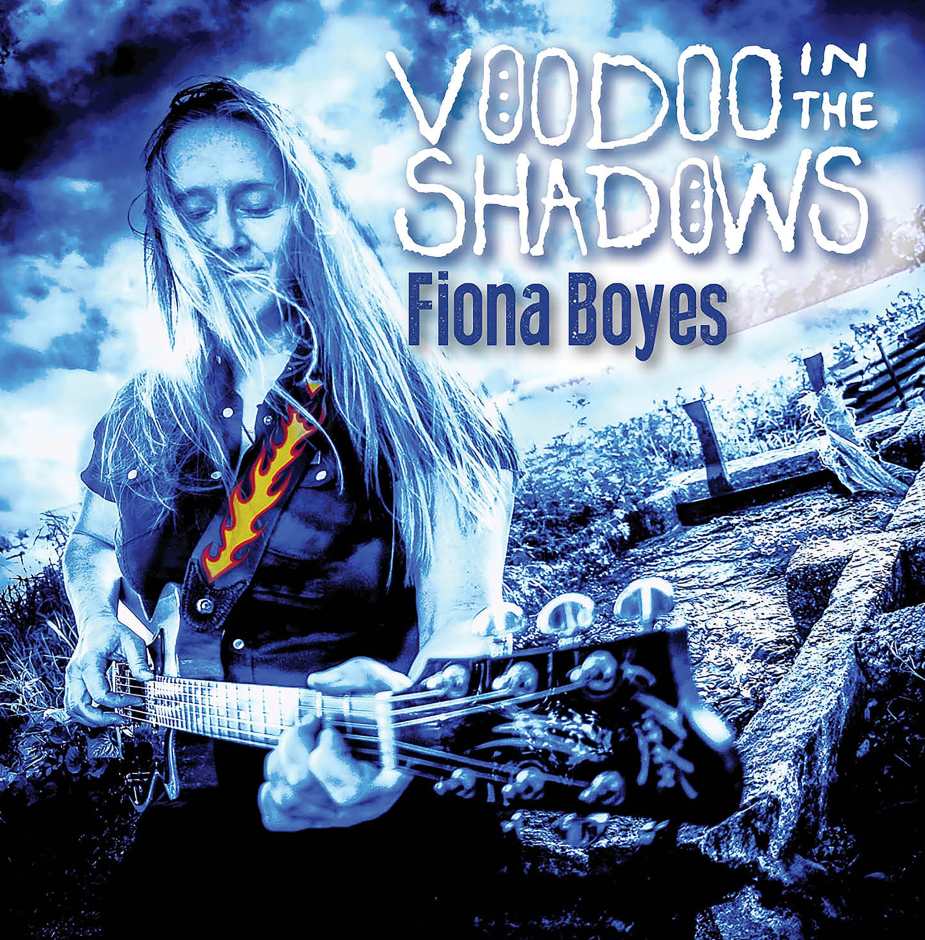 Voodoo In The Shadows
Blue Empress Records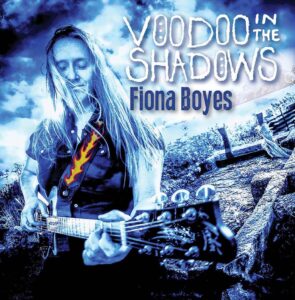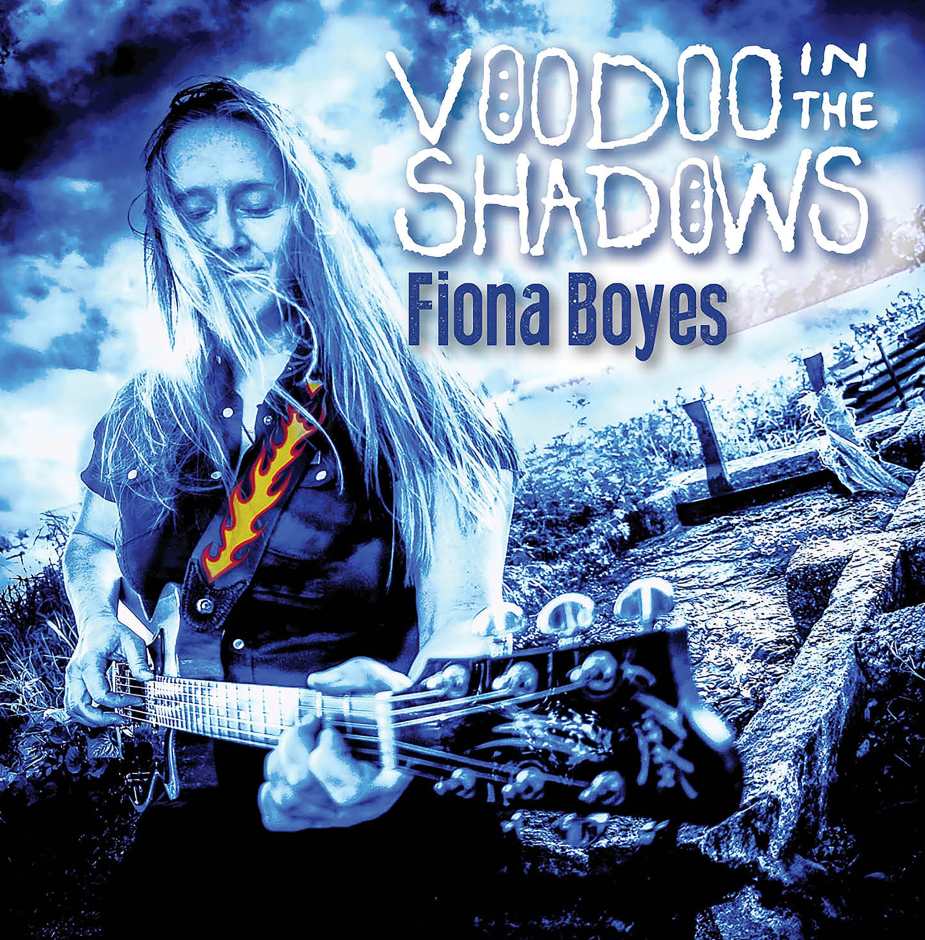 Hailed as Australia's most successful blues musician Fiona Boyes returns with a new self-produced recording following in the footsteps of her award-winning disc "Professin' The Blues." The new release, "Voodoo In The Shadows," continues on pace with her penchant for the music of the American South, with a special focus on the sounds of Louisiana and Mississippi that have influenced her playing greatly over the course of her career.
Along with her Australian band members Tim Neal on bass, sax and keys, and drummer Mark Grunden, she is joined by Louisiana's own Johnny Sansone providing both harmonica and accordion to make the sound of the region even more authentic. Fiona herself works her magic on a variety of guitars, including an electric baritone resonator and a couple of cigar boxes.
There is a dark and boding atmosphere with the start-off number "Call Their Name," as she asks the question what is the soul of a woman, what is the soul of a man, but she feels the spirits move every time she plays. The mood is a bit livelier with "Party At Red's" as she tells about good times at the Clarksdale club where some say that you sell your soul just walking through the door. Johnny Sansone really shines on his harp work matching Fiona's popping guitar licks. She covers her friend Gary Vincent's number "New Orleans" that offers a frivolous feeling that perfectly fits the character of the city itself. "Don't Leave Your Feet At Home" delivers a zydeco pace with Sansone throwing down on accordion and it's a true "fais do do" for sure. She has a message for us all in "With A Little Respect" letting us know that we all have our own ways and to appreciate them all. Fiona closes the album with a feel-good piece called "Ember" where she tells us that even though she may be gone from us at times she leaves a little ember burning within us all always.
"Voodoo In The Shadows" is a terrific recording, start to finish. Fiona Boyes hits on all cylinders here and has without doubt put together a prime songbook that showcases her love of the music of Mississippi and Louisiana. But it is all her own here and breathes excellence throughout. Exceptional and very much recommended.
Total Time: 45:24
Call Their Name / Party At Red's / What You Put On Me / Dark And Dangerous Love / Little Things / New Orleans / Don't Leave Your Feet At Home / I Ain't Fooling / With A Little Respect / Tell Your Story Walking / Ember
https://cascadebluesassociation.org/wp-content/uploads/2018/10/Fiona-Boyes-CD-cover.jpg
940
925
Wendy Schumer
https://cascadebluesassociation.org/wp-content/uploads/2020/10/CBA_Logo_top_main.png
Wendy Schumer
2018-10-25 16:47:23
2018-10-30 08:14:50
Fiona Boyes