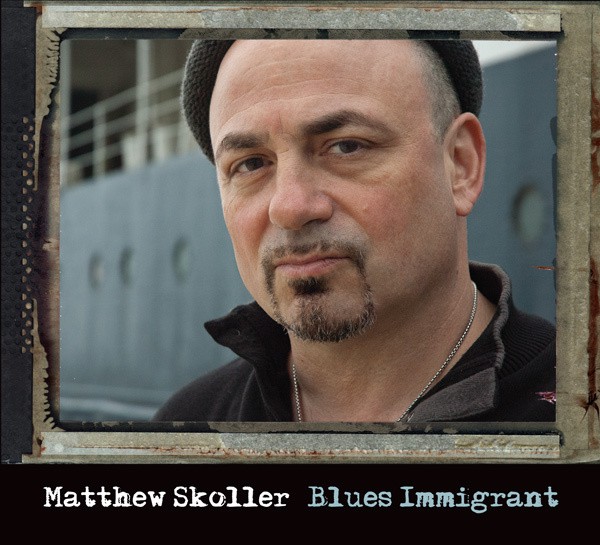 Blues Immigrant
Tongue 'N Groove Records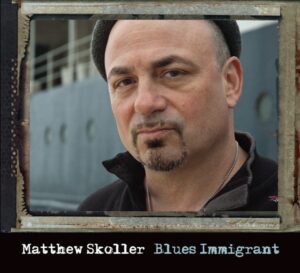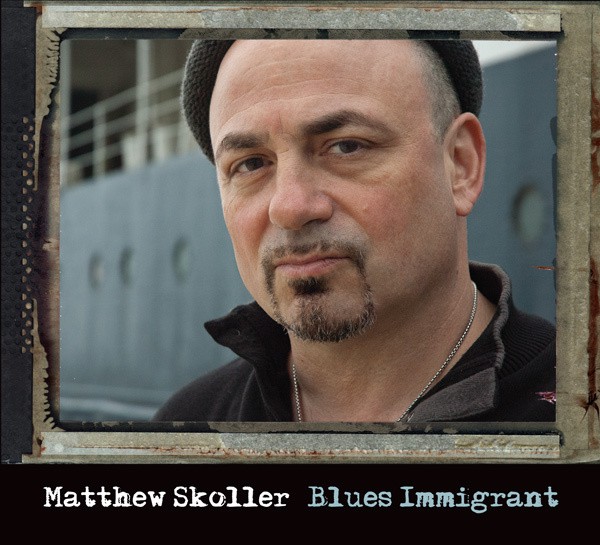 Chicago-based harmonica ace Matthew Skoller is back with his fifth release. It's fitting for a musician who has been laying down some of the sharpest harp music in The Windy City for nearly three decades, working alongside the city's greats like Junior Wells, Lurrie Bell, John Primer, Koko Taylor, The Kinsey Report, that he has brought many of his best friends with him to create a masterful recording, Blues Immigrant, including guitarists Carlos Johnson and Eddie Taylor Jr. and keyboard professor Johnny Iguana.
Skoller is not afraid to address social issues in his music, something that has never been far from most blues music since the genre first took roots well over one hundred years ago. He sadly talks about the disappearance of the mom and pop businesses that made this country great in the number "Big Box Store Blues." And he tackles how corporate greed is over-powering consumerism and life in general with "Story Of Greed." The title track, "Blues Immigrant," offers an autobiographical account of Skoller's life beginning with his grandparents arrival in the country in 1922. But sometimes he thinks that regardless of just how much history has gone by and the troubles he's seen, he still feels that he needs a green card to reside — has he paid enough dues, or does he need a green card to play the blues?
A welcome addition to the album is Skoller performing the Blues Music Award nominated song that he wrote for Lurrie Bell, "The Devil Ain't Got No Music." His presentation is sleek and filled with his signature vocals and burning harmonica.
Most of the tunes on the disc were written as part of Skoller's songwriting partnership with Vincent Bucher, who also co-produced the album. But there are some great cover tracks included, too. Among those is a terrific take on Haskell "Cool Papa" Sadler's "747," perhaps best known by Joe Louis Walker's version of the song. Luther "Snake Boy" Johnson's "Get Down To The Nitty Gritty" and Papa Lightfoot's classic instrumental "Blue Lights" both shine highly.
Skoller truly strikes home with his satirical piece "Only In The Blues." It's a sad vision, but quite true. Where but the blues can you find "His girlfriend is his manager / His brother books the gigs / Ex ol' lady does the website / And supports his only kid / Thinks it's only temporary / And he calls 'payin' dues' / It's a funky situation found only in the blues." Or how about the performer being called the real deal and legend who out-sells BB King and Buddy Guy, despite the face that he's only nine years old. Come to think about, this probably is more factual than satire.
Matthew Skoller continues to prove with every release he puts out and every performance he plays, he is one of Chicago's true modern masters of the blues. And yes he has paid his dues. This is exactly the type of music you expect to hear when you think about Chicago blues. And it is amongst the very best to be found!
Total Time: 43:10
Big Box Store Blues / The Devil Ain't Got No Music / Blues Immigrant / Only In The Blues / Tear Collector / Story Of Greed / 747 / Organ Mouth / My Get It Done Woman / Get Down To The Nitty Gritty / Blue Lights
https://cascadebluesassociation.org/wp-content/uploads/2016/09/Matthew-Skoller-CD-cover.jpg
545
600
Wendy Schumer
https://cascadebluesassociation.org/wp-content/uploads/2020/10/CBA_Logo_top_main.png
Wendy Schumer
2016-09-26 14:30:04
2016-09-26 19:36:41
Matthew Skoller