Mick Schafer's Voice Will Draw You in and You'll be Tapping Your Toes in No Time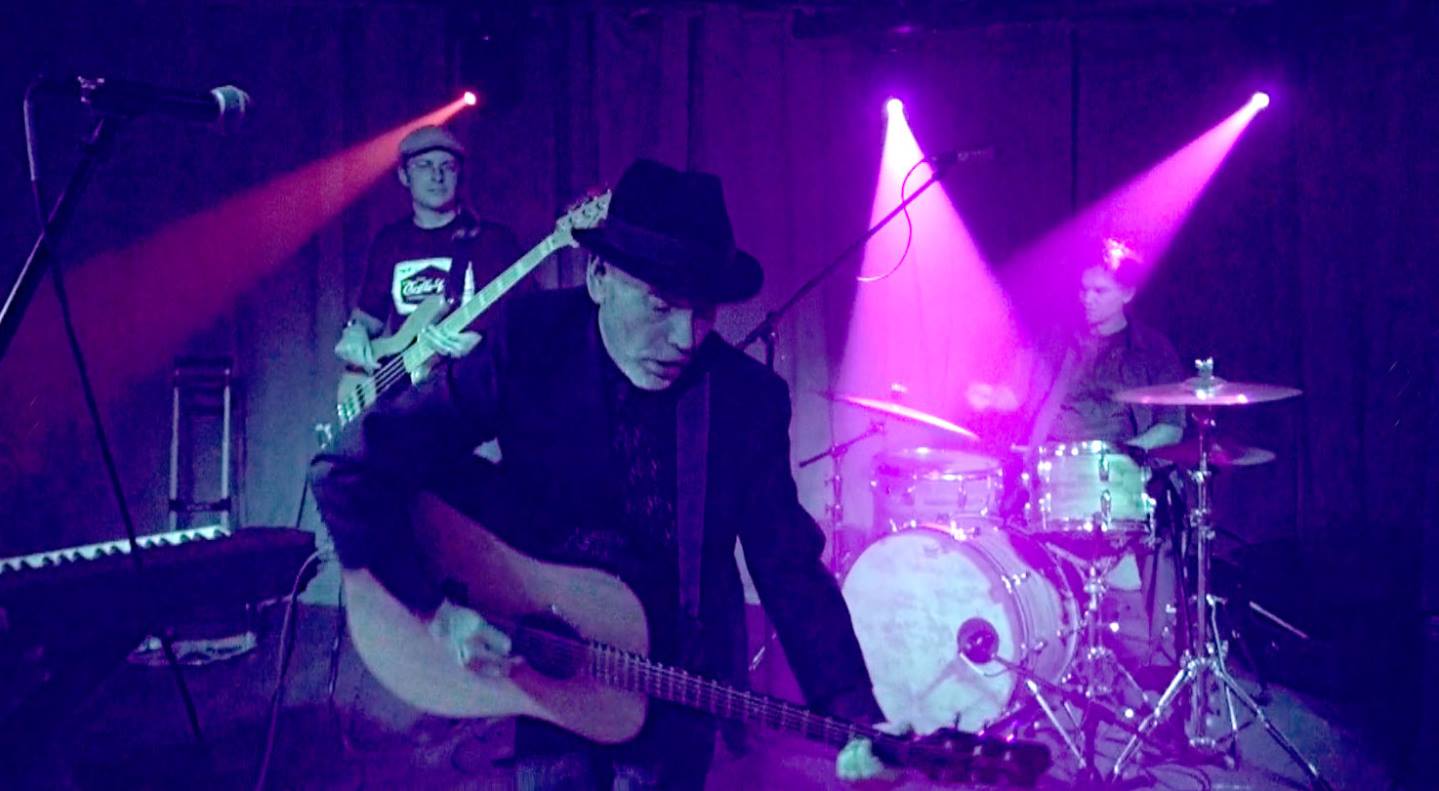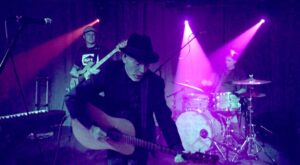 Guitarist and vocalist Mick Schafer has been singing since childhood, but ventured to Europe when he was 20 to perform for tips and meals. He spent the early 70's playing music around Europe. He always wanted to perform professionally but when he moved back to the states, he was beset with depression and couldn't manage it.
In the early 2000's he started getting paid gigs fronting Blackberry Jam (later known as Tree Top Tribe.) They started in such venues as Spring Creek Coffee House in Milwaukie and Pizza Schmizza in Raleigh Hills, working up to the White Eagle, Buffalo Gap, O'Conners, Laurelthirst Tavern, Alberta Street Pub, the Melody Ballroom and the Brickhouse.
"We also played larger outdoor venues during the summer, including corporate engagements, and some fundraising jobs for regional nonprofits. Now I have the distinct pleasure of playing shows with an array of stellar local musicians as The Mick Schafer Band in support of my new record, One Silken Scarf," according to Mick.
Influences
"My first relationship with music must have been in utero. Way before I was born, my mother loved playing the piano, especially Mozart and Boogie Woogie. Later, she would play me to sleep at night with that beautiful piano," Mick said.
"After we moved to California, Dad started a company that manufactured automated radio station equipment. He brought home this amazing jukebox and loaded it up with 45's. I couldn't get enough of Sam Cooke and Elvis Presley. Then the avalanche: Dave Clark 5, Kinks, Stones, Beatles, Doors, Ray Charles, Van Morrison, Santana, Richie Havens and Bob Dylan."
"More recently, Tom Waits, Sting, Neville Brothers, Elvis Costello, Lyle Lovett, Los Lobos, Donna the Buffalo, Stevie Ray Vaughn, Buddy Guy and all the other blues musicians from Antone's: Home of the Blues. Local blues artists that inspire me are Jody Carroll, Karen Lovely and the Thunder Brothers."
Mick's work has been compared to a mash up of Los Lobos, Lyle Lovett, and Elvis Costello. "They say I have a gravelly soulful voice. I know from my earlier years that I mix roots music with love and loss, in what I hope delivers an inspired connection with my audience and their life experience."
Musical Training
Mick says his musical training includes a course at PSU (Lisa Marsh on Body Mapping for musicians) and at PCC (Music 101 so he could begin to read charts). He also took a guitar lesson from Joe McMurrian (now Jody Carroll). "And more recently the inimitable Mel Kubik has supported my vocal growth. I'm always learning from musicians around me, otherwise I'm self-taught."
CD's in the Works
In addition to his release One Silken Scarf, Mick is getting ready to release a digital 45 EP called Gypsy Blues that Timmer Blakely produced and Dennis Carter engineered at Falcon Studios.
Musicians and Bandmates
In his musical adventures, Mick has played with several musicians, including Dave Captein, Ken "Willie" Scandlyn, John Moore, Timmer Blakely, Jason JT Thomas, Jesse Samsel, Ken Brewer, Edward Coleman III, John Nastos, Thomas Barber, and Duncan Branom.
The Mick Schafer Band hosts many talented local artists at each of their shows. "We are a little different, in that we have a veritable stable of musicians who come play with us. Bob Stark put an outstanding band together for One Silken Scarf: Dave Captein (Oregon Music Hall of Fame) on standup and P bass; Jason JT Thomas (from Lisa Mann's Band) on electric guitars; Michael Elson (from Excellent Gentlemen) on keyboards; and Jeramy Burchett (world class session drummer) on drums. Except for Jeramy, this group played the Rose Festival with The Mick Schafer Band this summer.
The bandmembers who go back several years with Mick are: Tom Esch on fiddle, bass, banjo, tele; and The Colin Trio, which is made up of Colin Hogin on keyboards and vocals, Brian Link on bass and Matt Ramsdell on drums. When The Colin Trio isn't available, it opens up the possibility of different and amazing combinations anchored by Timmer Blakely on bass and JT Thomas on strat.
Keyboard players Ken Brewer and Paul Paresa have done some recent shows. Horns are now a part of the Mick Schafer Band equation. John Nastos wrote the horn parts for One Silken Scarf and played alto sax on the record with Dave Evans on tenor sax, Thomas Barber on trumpet and John Moak on trombone. At recent shows other horn players have effectively sat in: Marc Hutchinson or Nathan Carver Smith on sax; Dick Titterington, John Dover, or Kristian Woods on trumpet.
Band members who have moved on to other successful projects are: drummer Alex Yore to the March Fourth Marching Band; cello player Aubrey Webber to the Double Clicks; and harmonica player Garrett Pessin who played with Michael Quinby before heading back to Hawaii.
In Closing
Upcoming shows for The Mick Schafer Band can be found at https://www.mickschafer.com. You can find them Saturday, Dec. 16 at the Brickhouse Bar and Grill in Vancouver, WA. Then on Thursday, Dec. 21 at Clark's Bistro and Pub in Hillsboro. Take time out of the busy holiday schedule to enjoy some great music at one of these shows.
https://cascadebluesassociation.org/wp-content/uploads/2017/11/mick-schafer.jpg
791
1439
Wendy Schumer
https://cascadebluesassociation.org/wp-content/uploads/2020/10/CBA_Logo_top_main.png
Wendy Schumer
2017-11-23 12:15:24
2017-12-10 13:45:19
Mick Schafer's Voice Will Draw You in and You'll be Tapping Your Toes in No Time