Bring In The New Year Right, Attend the January General Membership Meeting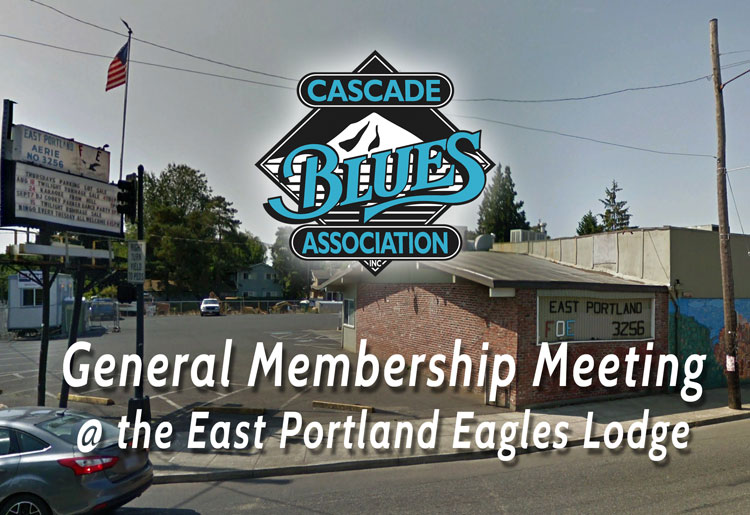 Here it is another year and because New Years Day actually falls on Wednesday 1 this time around, we are pushing our monthly general membership meeting back one week to the 8th. This will allow everybody the opportunity to recuperate from all the partying and football over the previous two days. But it gives us a few extra days to plan ahead to attend the meeting and witness some more fantastic blues to kick off the year just right. Because we plan on celebrating 2020 with you every month of the year in a big way!!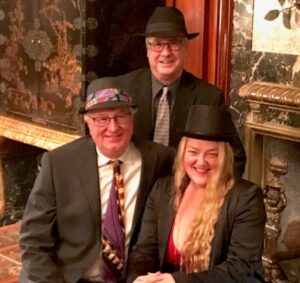 Opening the evening will The Jenny Moriarty Experience (JME), a stylized blues and jazz for the next roaring 20s. The band combines decades of music experience exploring the vast genres of rock, blues, and jazz.
Anybody that has been active in Portland's Blue's scene will be familiar with Jenny's powerful and expressive vocals as she has  performed with many of Portland's more prominent musicians. JME provides Jenny perhaps her most versatile and expressive vehicle where she can truly display her performance abilities and musicality.
The instrumental aspects of JME are anchored by Steve Maliszewski on bass and Brad Bleidt on piano.  Steve displays his incredible musical talents on both upright and electric bass in his ability to creatively provide a solid foundation for the ensemble's wide array of music but also in his incredible soloing abilities. Brad's primary piano focus is providing a rich imaginative harmonic interpretation to Jenny's varied repertoire while injecting complementary solos to round out the ensemble's stylizing.
Jenny, Steve, and Brad are active performers in Portland's music venues with other projects such Bedazzle, Beacon Street Titans, and The Mystic Mama Band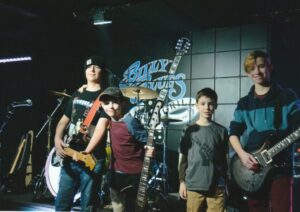 For the second set, we're bringing the kids back to The Eagles. When Generation Headstrong participated in the Journey To Memphis competition here last May, they won everybody's hearts and brought the crowd to their feet dancing. Expect more of the same as they'll have an hour long set rather than the timed set allowed by the J2M.
Generation Headstrong is quickly emerging as one of the area's most explosive and captivating youth rock and blues bands. After playing together in a local music program for two years, this ambitious group took the stage as an official band in February 2019. Not long after, Generation Headstrong competed in the Journey to Memphis Competition, where they earned a chance to represent Cascade Blues Association as the youth act at the 2020 International Blues Competition in Memphis.
Age knows no bounds for this young group of musicians. Their song choices are complex and powerful, with inspiration coming from many diverse genres and artists. Early on as a band, this group gravitated toward rock/metal classics and some progressive rock. However, more recently, they have found a love for the blues, especially songs that have a strong blues-rock vibe. Currently they strive to find rock and blues-rock cover songs to add their twist to, but they are working hard writing some of their own originals to add to their set list soon.
Generation Headstrong's dynamic rhythm section is made up of two young brothers Jameson and Bennett Fyfe. Jameson, the youngest in the band at nine years old, is the band's energetic and animated drummer. Bennett, at 11 years old, is the band's commanding frontman bass player and lead vocalist. At fourteen, Grayson Much consistently shreds lead guitar and sings vocals while the talented Aiden Baird, also fourteen, shares the load of lead/rhythm guitar. They're ready to light the stages on Beale Street on fire in Memphis, but they're going to take care of business doing just that here at home first. Don't miss out!!
The East Portland Eagles Aerie, 4904 SE Hawthorne St. Wednesday, January 8, 7:00 pm. Members always Free (show your current card at the door), non-members $5.00. All ages.
https://cascadebluesassociation.org/wp-content/uploads/2019/04/General-Meeting-eagals.jpg
515
750
Greg Johnson
https://cascadebluesassociation.org/wp-content/uploads/2020/10/CBA_Logo_top_main.png
Greg Johnson
2019-12-26 11:43:02
2019-12-30 09:14:36
Bring In The New Year Right, Attend the January General Membership Meeting