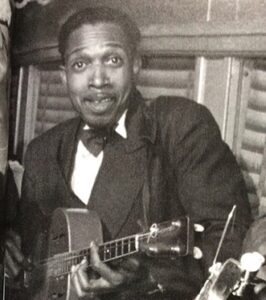 Charlie Burse was a skilled multi-instrumentalist, boisterous singer and memorable showman. He contributed to some of the most influential jug band recordings, such as "Cocaine Habit,""You May Leave,""Bottle It Up and Go" and "Stealin' Stealin'" (covered by countless bands over time including Bob Dylan, Arlo Guthrie and the Grateful Dead). His compositions added a high-energy, jazzy dimension to the jug band repertoire. Burse played swing and jump blues later in his career, and almost made a pop music breakthrough as one of Sun Records' first recorded artists.
Like many musicians of his era, Burse was buried in an unmarked grave when he died in 1965. The Mt. Zion Memorial Fund has located his grave site at Rose Hill Cemetery in Memphis, and the proceeds from this show will help pay for a gravestone.
Performing at the benefit will be the Barbecue Orchestra, Eagle Ridin' Papas, Smut City Jellyroll Society,  and the How Long Jug Band.
Artichoke Music, 2007 SE Powell. Saturday, November 3, 3:00 pm. $20.00, available in advance at BrownPaperTickets.com.