News from The Blues Foundation – September 2021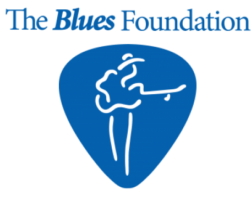 News from The Blues Foundation
September 2021
International Blues Challenge
We are in countdown mode! After a year's hiatus due to the COVID-19 pandemic, we are all eager to gather at the 2022 International Blues Challenge (IBC), scheduled for Jan. 18-22 in Memphis. Many of you are preparing for your local blues challenges in order to send your winning band and/or solo/duo artist(s) to the competition.
Keeping the Blues Alive Awards
The Keeping the Blues Alive Awards (KBAs) are always a highlight of the International Blues Competition.  In 2022, the KBAs will be presented on Jan. 21.  KBAs are awarded exclusively to non-performers based strictly on merit and are selected by a panel of blues professionals. Nominations are accepted exclusively from blues societies that are current Blues Foundation affiliates, past KBA recipients and current members of The Blues Foundation Board of Directors. Additional information about eligibility requirements and the nomination process can be found on the Blues Foundation's website https://blues.org/keeping-the-blues-alive-award/.  Please submit your completed KBA nomination and all required documentation to Keisha Moore-Alston at keisha@blues.org or by mail to The Blues Foundation; 421 S. Main Street, Memphis, TN 38103, by 5 p.m. CST on Friday, Sept. 24, 2021.
Blues Affiliate Survey Results
Thanks go to all of you who completed our Blues Affiliate Survey.  While your responses didn't reveal any real surprises, the information provided will help The Blues Foundation as we develop programs and strategies to respond to your current needs. Based on your feedback we learned:
When asked whether their memberships have increased or decreased over the past five years, 46% of responding affiliates indicated that their memberships had decreased, 23% said their memberships remained the same and 15.38% indicated that their memberships had increased. (The remaining respondents had not been in existence for more than five years.)
61.54% of responding affiliates indicated that the COVID-19 pandemic has impacted their membership numbers.
Affiliates ranked supporting local blues artists, building a community of blues fans, and holding their local IBC competition as their top priorities, in that order.
The overwhelming majority of respondents indicated that they would like to discuss strengthening their local blues society at the next Affiliate Roundtable.
Sharing information and networking is always a highlight of the Affiliate Roundtable.  Based on your response to the Blues Affiliate Survey, the 2022 Affiliate Roundtable discussion will focus on successful strategies for strengthening your blues society.  A panel of affiliate representatives will present their best practices for managing membership, succession planning, engaging younger people and other pertinent topics. The Affiliate Roundtable will be held during 2022 IBCs, with the specific dates and other details announced closer to the date.
Resources to Support Local Blues Artists
Many blues societies have prioritized supporting local blues artists as they face hardships resulting from the ongoing pandemic. With venues closed and limited opportunities to present live performances, many artists are facing financial difficulties.  Your blues society can help local artists by sharing information about The Blues Foundation's COVID-19 Blues Musician Emergency Relief Fund.
Since March 2020, The Blues Foundation has distributed nearly $300,000 to help full-time blues musicians address essential needs such as rent/mortgage, phone, utilities and car payments.
You can help them connect with this crucial resource by sharing information about the COVID-19 Blues Musician Emergency Relief Fund in your newsletter and encouraging them to contact keisha@blues.org.
Many blues musicians have delayed or foregone their medical needs during the pandemic. The Blues Foundation established the HART Fund (Handy Artists Relief Trust) for blues musicians and their families in financial need due to a broad range of health concerns. Encourage blues musicians in your community to apply by contacting elizabeth@blues.org
https://cascadebluesassociation.org/wp-content/uploads/2021/08/Blues-Logo-e1472581749354.png
200
251
Shelley Garrett
https://cascadebluesassociation.org/wp-content/uploads/2020/10/CBA_Logo_top_main.png
Shelley Garrett
2021-08-29 11:48:12
2021-08-30 09:06:42
News from The Blues Foundation – September 2021