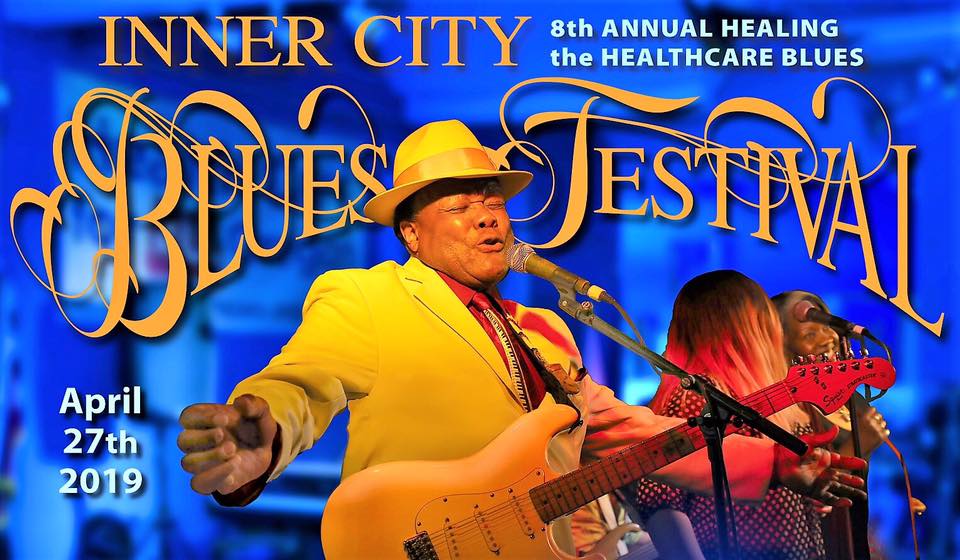 The Eighth Annual Inner City Blues Festival, "Healing the Healthcare Blues," returns April 27 to the North Portland Eagles Lodge. The event is a fundraiser for Health Care for All-Oregon, an advocacy organization working to bring an equitable, affordable, comprehensive, and publicly funded health care system to Oregon.
The Blues Festival is a fundraiser for Health Care for All Oregon (HCAO), an organization working to educate Oregonians and advocate for universal, publicly-funded health care. HCAO is a statewide non-profit organization of health care professionals, faith communities, business owners, labor unions, community groups, and individuals all working together to bring: Better Health Care, To More People, For Less Money
Inner City Blues Festival once again brings together Portland's best Blues performers to raise awareness and support for the cause of universal health care. As if six hours of music isn't enough, there will also be a silent auction, two bars, dinners and desserts available for purchase, as well as information tables offered by various community organizations.
This year's musical line-up features: Norman Sylvester Band w/ Leanne Miller & Renato Caranto, Tevis Hodge Jr. & Timothy James w/ Norman Sylvester "Blues Guitar Generations," Richard Arnold Duo, LaRhonda Steele Band, Shoehorn, Nurseband w/ Mad as Hell Doctors, Interns & Nurses, Bloco Alegria, Bayou Boyz w/ Lloyd Jones, and Steve Cheseborough.
North Portland Eagles Lodge, 7611 N. Exeter & Lombard. Saturday, April 27, 5:30 pm – 11:00 pm. $25.00 advance at Tickettomato.com.