"I Put a Spell on You" – A Tribute to Nina Simone
LaRhonda Steele will sing the timeless songs of Nina Simone while backed by a nimble sextet led by guitarist Adrian Martin at the Alberta Rose Theatre, on Saturday, June 17. This promises to be a night to remember.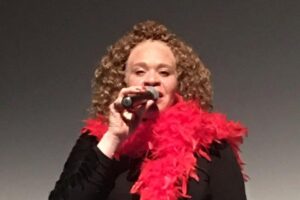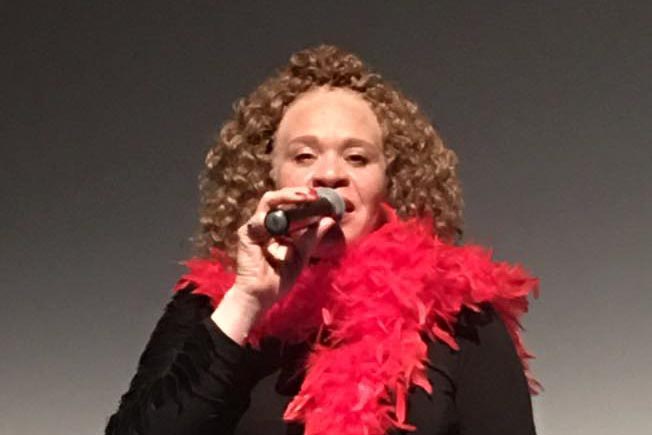 Nina Simone was an amazing woman and performer. Her music spoke to the struggles that faced our society, both then and now, and her controversial voice has been sampled by countless artists. Several documentaries has examined her life and chronicled her survival of abuse and battle with mental illness. She was a radical civil rights activist, a remarkable musician, and a force to be reckoned with. This music is powerful, inspiring, uplifting, and exciting.
Adrian Martin plays a searing hybrid guitar style that bridges blues bawling, jazz sophistication and classical technique. He's performed around the world and repeatedly produces sold out shows. Adrian and LaRhonda co-lead this amazing sextet through a historical musical journey into the soul of the 60's civil rights movement, personified by the legendary Nina Simone.
LaRhonda Steele began her musical journey in Jones, Oklahoma at age 13 singing her first solo in church one Sunday morning. Her journey continued to Portland, Oregon and beyond culminating into an powerful legacy of musical experiences for which she is awed and grateful. Over the years she has enjoyed working with local, national and international artists: Curtis Salgado, Norman Sylvester, Linda Hornbuckle, Janice Scroggins, Paul Delay, Obo Addy, and Thara Memory. She has had the pleasure of recoding with Thara Memory, Obo Addy, Janice Scroggins, Norman Sylvester, and Ken DaRouchie. Her latest CD Rock me Baby was recorded with her current musical partner Louis "King Louie" Pain with the disc receiving an astonishing 4 out of 5 stars in Downbeat Magazine.
Sponsored by Artichoke Music Community, I Put a Spell on You – A Tribute to Nina Simone, starts at 8:00 pm and is open to audiences of all ages, minors must be accompanied by a parent or guardian. Tickets are $20.00 when purchased in advance at albertarosetheatre.com or $24.00 at the door day of show. The Alberta Rose Theatre is located at 3000 NE Alberta Street.