Rae Gordon Band – Wrong Kind Of Love – Self Released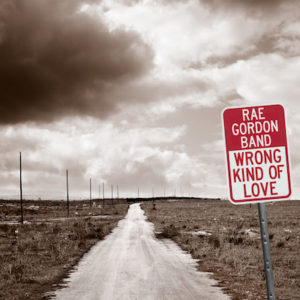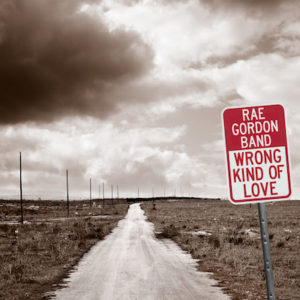 Wrong Kind Of Love
Self Released
By Greg Johnson
After the release of her last album, the incredible Better Than I Was, it was hard to think that the Rae Gordon Band could surpass the authenticity of heart-felt delivery in their performance. But I have to say, with Wrong Kind Of Love they may have done just that. In every way this is a complete band effort. With songwriting chores from Rae and keyboardist Pat MacDougall, horn charts from Allan Kalik and production from guitarist Kivett Bednar, this one sings from note one to the very end. Throw in power rhythm from Ed Pierce and Joseph Conrad, plus Scott Franklin's soaring saxophone and it isn't any wonder why this is one of the Pacific Northwest's best blues outfits going.
There is a continual theme throughout most of this recording. Falling right in line with the title of the disc, Wrong Kind Of Love explores a multitude of broken relationships, from both the one hurt and the one making the decision for themselves. There's also those who may be looking to hook up in a bar or trying to avoid the advances made toward them. Standout tracks are many. Rod Furlot's penned "Sea Of Blue" features some extraordinary guitar from Bednar. "How Much I Love You So" may be furthest away from that aforementioned theme, but it is a beautiful piece of professing one's true love.
What makes this an exceptional recording is that one every number no one in the band is lost in the mix. You can hear everybody and Rae has never sounded better than she does here. Her voice is enrapturing, passionate and alive. A strong band with strong material and a killer drive to bring it to perfection. That's the makings of a true ensemble delivering at the peak of their talents over and over again on this enrapturing disc.
Total Time: 48:14
Comin' Back For More / Don't Look Now / How You Gonna / Might As Well Be You / Sea Of Blue / Wrong Kind Of Love / How Much I Love You So / Got To Have You / Last Call / Get Right With The World
https://cascadebluesassociation.org/wp-content/uploads/2019/11/Rae-Gordon-CD-cover.jpg
300
300
Greg Johnson
https://cascadebluesassociation.org/wp-content/uploads/2020/10/CBA_Logo_top_main.png
Greg Johnson
2019-11-28 01:53:23
2019-12-03 09:04:32
Rae Gordon Band – Wrong Kind Of Love – Self Released