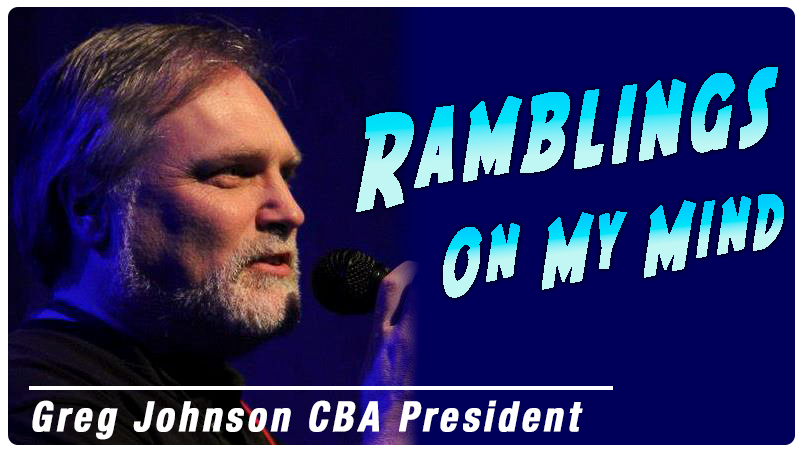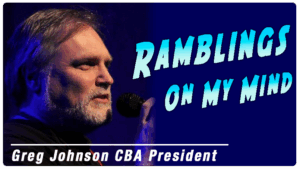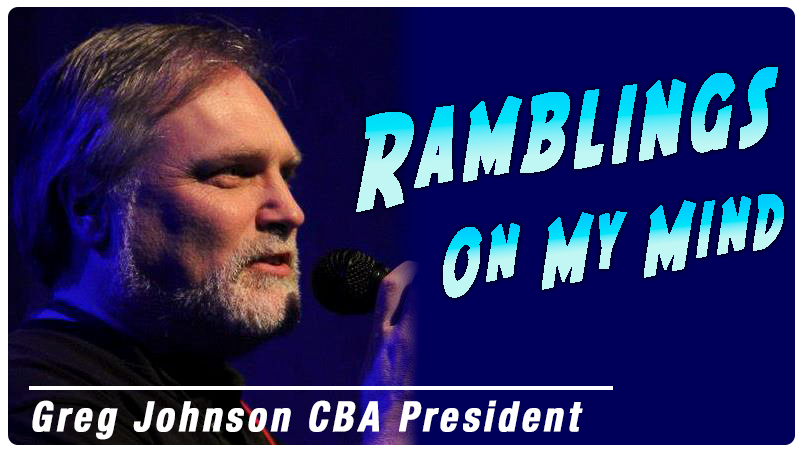 Greg Johnson, CBA President
Every year in December I devote my column to the blues recordings that have stood out to me overall during the last year. One thing it always shows is that my taste is not founded in just one aspect or direction of blues music. It's all over the map. These ten recordings were highlights for me, but don't ask me to place them in any certain order because they can all flip flop at any given time. But they are discs that held my attention and their place on my player for significant time and still do. They may include some of your favorites, too, or maybe they might incite you to give something you haven't heard a listen. But judge me not, as these are my own personal choices.
Valerie June – The Order Of Time – Her voice has been called ethereal and spell-binding and rightly so. It captures you hypnotically and then you listen to her lyrics. This is an old soul in a young person's body. Highly modern, yet still holding onto the traditional sounds she came up hearing.
Karen Lovely – Fish Outta Water – Once again Karen has stepped up to do what seemed impossible, top her previous outstanding recording. There is so much intimacy and passion behind what she writes and she has no fear of tackling any social issues. But it's her voice that always stands heads above the rest. The top recording from the Northwest this year hands down.
Doug MacLeod – Break The Chain – There are certain people that seem to be consistently on my annual lists. And for good reason; they're just damn good at whatever they do and put out. Doug MacLeod is the premier storyteller of our generation. His songs have long-lasting impact whether with his humor or with serious issues. This release includes one of his strongest statements ever with the title song that he wrote and performed with his son detailing child abuse and the efforts to bring it to an end.
Don Bryant – Don't Give Up On Me – This has got to be the comeback release of the year, even if it is only his second release in a long career, and at the age of 75, too! Bryant took a backseat while writing songs for artists like Otis Clay and his wife Ann Peebles, including the highly popular "I Can't Stand The Rain" which has been covered many times. But he is more than a prolific songwriter. He is an outstanding performer, vocalist and guitarist in his own right. And he proves exactly that with this deeply soulful album.
Chris Cain – Chris Cain – His eponymous titled debut from Little Village Foundation included an impressive gathering of talent playing alongside him, but it has always been that guitar work of his that is fresh every time out and seems to have no boundaries. And with a voice that often appears to be channeling BB King's, you can never go wrong with anything he does.
Paul deLay Band – Live At Notodden '96 – This was a surprise release and one that brought such joy to my heart. Paul deLay has always been one of my absolute favorite artists and losing him way too soon was a crush to many of us. But getting to hear new live material of his brought back such fond memories that I just didn't want the disc to ever stop. Paul and the boys were at the top of their game!
Samantha Fish – Chills & Fever – What I really like about this album is that even though the music may be all cover numbers, Fish has taken them on as her own children and delivered them with enthusiasm and a newness that screams that she is having a good time with them. And it carries over to the listener, too. It is definitely one of the feel good recordings of the year.
Beth Hart – Fire On The Floor – When it comes to Beth Hart the only thing that can top her incredible songwriting and performance on her recordings is seeing her live on stage. This release continues to showcase the absolute talent behind her words, moods and unlimited musical directions that she conveys on disc. Without doubt one of the best artists of any genre today.
Gary Clark Jr – Live North America 2016 – Believe all the hype you may have heard about Gary Clark Jr. This is his second live recording and it represents the powerful guitar work of one of those who will lead the charge for the blues future. Will lead? Hell, he is already at the forefront and deservedly so. This performance is filled with sizzling solos and improvisation. The perfect artist to cross over to the rock crowd and letting them know that the blues is alive and in good hands.
Johnny Rawls – Waiting For The Train – Johnny Rawls, like Doug MacLeod, is another of those perennial inclusions on my top ten list. Maybe it's because I love soulful blues so much. But probably more so because Rawls is one of the very best soul singers alive today. Whether he is covering songwriters like Tyrone Davis or Bobby Womack or doing his own originals, the man has the voice to carry it straight to you heart.
There were a lot of amazing albums that came out in 2017, many that could have been included on this list. Fantastic breakout discs from Southern Avenue  and Vanessa Collier and collaborations such as Taj Mahal and Keb' Mo' could've easily been noted. As could offerings from Wee Willie Walker & Anthony Paule, John Nemeth, the Altered Five Blues Band, Sonny Landreth and so much more. 2017 was a great year for blues. Now let's look ahead to next year!
https://cascadebluesassociation.org/wp-content/uploads/2017/05/Ramblings_2017.png
453
805
Wendy Schumer
https://cascadebluesassociation.org/wp-content/uploads/2020/10/CBA_Logo_top_main.png
Wendy Schumer
2017-11-23 12:21:32
2017-12-04 12:20:48
Ramblings On My Mind – December 2017