Ramblings On My Mind – November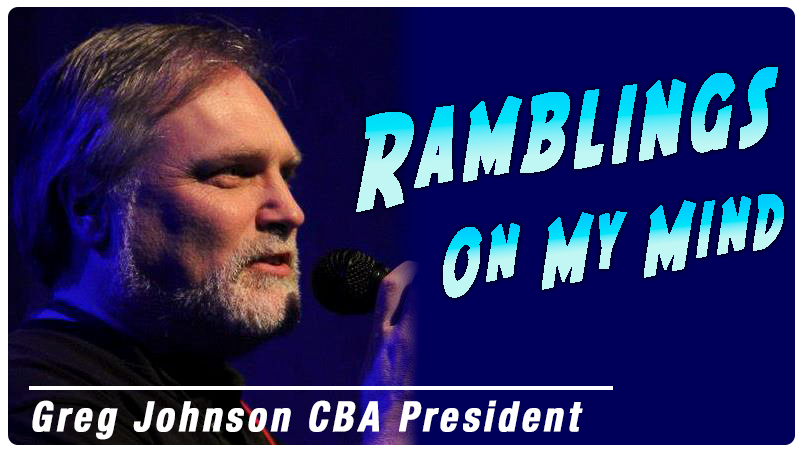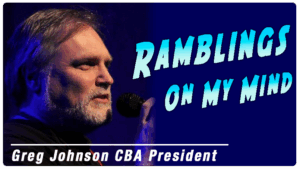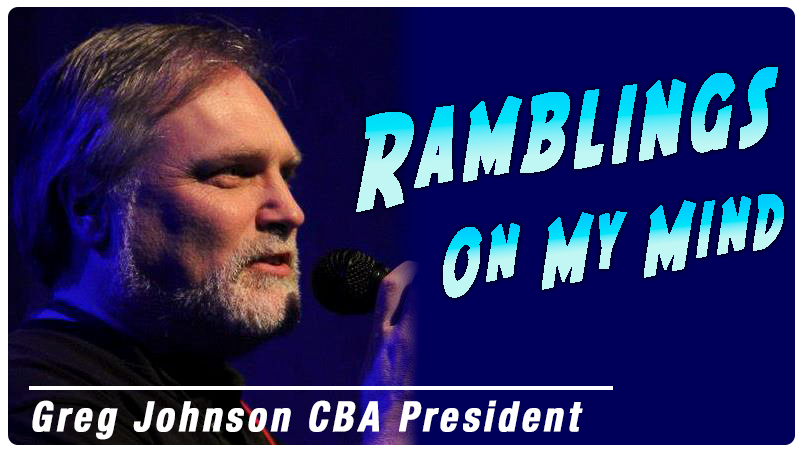 by Greg Johnson, Cascade Blues Association President
The past month has really hit hard and brought a lot into perspective on how precious life can be and how we need to recognize the musicians and people who truly mean something in our lives. We lost two fan favorites and good friends of our local blues community recently. Both shall be greatly missed.
Frankie Redding had been a part of the Portland music scene for decades. He worked with multiple acts since his high school days, playing saxophone and keyboards. Over the past couple decades his health was not always the best, receiving a kidney transplant donated by former CBA Board Member Jan Bisconer that extended his life. Yet Frankie never displayed anything but a huge smile while standing on stage. His role as the "Funk Master" was to bring happiness and excitement to those he played for and he did that in abundance. His smile brought smiles in return. And I know that whenever I think of Frankie even now he brings a smile to me.
Sheila Wilcoxson had a voice and stage presence that you could not deny. Though I worked at the Good Samaritan campus for many years and often ran into her in the halls as she worked in the lab there, we would always acknowledge one another in passing, but never had much of a chance to get to know the other better — except for one weekend in Memphis.
In 1998 Sheila had been nominated for a WC Handy Award (now known as the Blues Music Awards) as Traditional Female Artist of the Year. We spent some time while in Memphis together, going on a riverboat cruise where she danced in front of the stage to Smokey Wilson and hanging out at the post-award jam at the Hard Rock Café after the awards themselves.
During the jam, Sheila said to me, "This is so much fun, I'd sure like to be part of this." Hearing that I excused myself and found my friend Pat Mitchell, one of the directors of The Blues Foundation at the time. I asked her how we might be able to get Sheila onto the stage. She told me to go backstage and speak with Sid Selvidge who was putting the musicians into the mix. So I asked Sid if it was possible to have Sheila perform and he told me to have her come back and he'd get her up right after the next set.
Well, the set that was going on at that moment had the house on fire as Bonnie Raitt and John Mooney threw down an epic slide battle between themselves. I thought how was Sheila going to follow this? She was introduced for the next set and she casually walked out onto the stage alone. I could see in the faces of many in the crowd who were unfamiliar with her the look of questioning of what was going to happen. Sheila walked to the center of the stage and started to sing Son House's "John The Revelator" a cappella. I watched as the audience's jaws dropped as her powerful voice filled the room. The crowd went nuts with applause and Sid was grabbing people like Monster Mike Welch and Ron Levy to head out onto the stage to back her up for another song. It filled my heart to help make that happen for her and left me with a memory that will be with me for life.
Nothing in this world sucks more than death and losing our friends. As I write this it has been made public that longtime radio host, Waterfront Blues Festival lead and somebody I consider a good friend Steve Pringle has stage four cancer. Steve has always been there for not only the Cascade Blues Association but the blues community altogether. I was welcomed onto his shows at KMHD and KINK several times to promote our events and just to shoot the breeze. There are a handful of people who have given back to our community in abundance and Steve is one of them. Love you brother, wishing nothing but only the best for you.
Please plan on attending the benefit concert for Steve Pringle at the Roseland on Sunday, November 24. There is no greater cause than giving back to one who has given so much.
https://cascadebluesassociation.org/wp-content/uploads/2017/05/Ramblings_2017.png
453
805
Greg Johnson
https://cascadebluesassociation.org/wp-content/uploads/2020/10/CBA_Logo_top_main.png
Greg Johnson
2019-10-30 08:38:21
2019-11-03 10:55:46
Ramblings On My Mind – November