Ramblings On My Mind – Greg Johnson, Cascade Blues Association President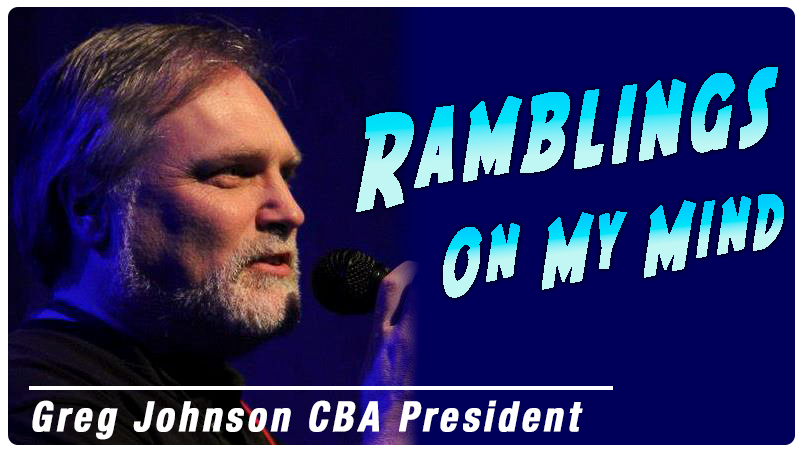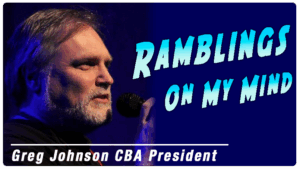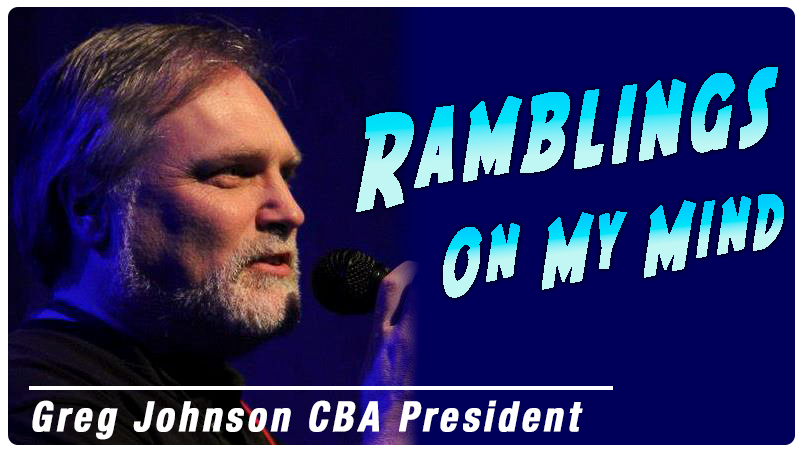 The Cascade Blues Association has been involved sending bands to the International Blues Challenge in Memphis for twenty years. We have had a lot of success with acts participating over the years, many pushing forward to the semi-finals since they first began holding them, and seven acts who have moved forward to the finals stage. Johnny Wheels and The Swamp Donkeys were the latest to reach that plateau. Though they may have not finished as one of the top three winners, they were still one of only eight bands to make it to that level out of more than 200 competing. And that truly means that they were in fact winners.
The International Blues Challenge can be life-changing for acts who take advantage of their time and reaching the showcase in Memphis. The names that have moved on are many and include those who sit atop the blues world today: Susan Tedeschi, Tommy Castro, Fiona Boyes, Watermelon Slim, Albert Cummings, Danielle Nicole, Southern Avenue and the late Sean Costello and Michael Burks just to name a handful. And our own Lisa Mann, Karen Lovely, Ty Curtis and Ben Rice who have gone beyond to world-wide recognition.
We're proud of everyone who has represented the Cascade Blues Association throughout the years, as well as our sister societies from throughout the Northwest. It may be a competition to bring everyone to Memphis, but it's more a family of musicians and if you watch behind the scenes, it's all about those friendships and bonds built to last a lifetime. Congratulations go out to Johnny Wheels and The Swamp Donkeys, but we're just as proud of Louis Creed & The Geezer and Generation Headstrong because they gave their everything and brought attention to our region. Thank you all.
Back at hand we need to look at helping our local musicians and families, too. There are two fundraisers happening this coming month and we urge everybody to attend or to donate if possible. Fenix Sanders, another past International Blues Challenge participant for us, spent a lengthy period hospitalized after surgery, losing out on income from not being able to work. Larry McCoy, guitarist with Rich Layton and Tough Town, has experienced family crisis when his daughter was hospitalized for an extended time with a life threatening illness. Expenses are great as you can imagine. Please check out the dates for these events where multiple musicians will be helping out and bring some relief their way with your support.
This past month saw the release of the video recorded at the Bluesmania benefit for Steve Pringle. Perhaps one of the most heartfelt events to have taken place in our community of all time, this newly released DVD is something that should be picked up, not only for the amazing performances by so many giving their time recognizing Steve, but to help us remember the good behind us all in times of need. Whether you attended or not, this should be included in your music collection. But there were only 300 copies made, so do not hesitate. We had twenty copies at our last membership meeting, all but one sold out that night. We have obtained twenty more copies that we'll have available at the March meeting. They're also available at Music Millennium as long as they can keep them in stock. But once they're gone, they're gone. Don't kick yourself and miss out.
In the meantime, get out to the clubs and support our local talent. There are quite a few touring acts also coming through our area this next month and beyond. Keep your eyes on the BluesNotes calendar to make sure that you're in the know of what's happening. And if you've let your membership lapse, it may just be time to renew, and share with your friends the idea of becoming members. We'd love to see as many of you blues and music fans help us support our scene. Thanks to you all.
https://cascadebluesassociation.org/wp-content/uploads/2017/05/Ramblings_2017.png
453
805
Greg Johnson
https://cascadebluesassociation.org/wp-content/uploads/2020/10/CBA_Logo_top_main.png
Greg Johnson
2020-02-28 20:57:01
2020-03-16 12:18:59
Ramblings On My Mind – Greg Johnson, Cascade Blues Association President