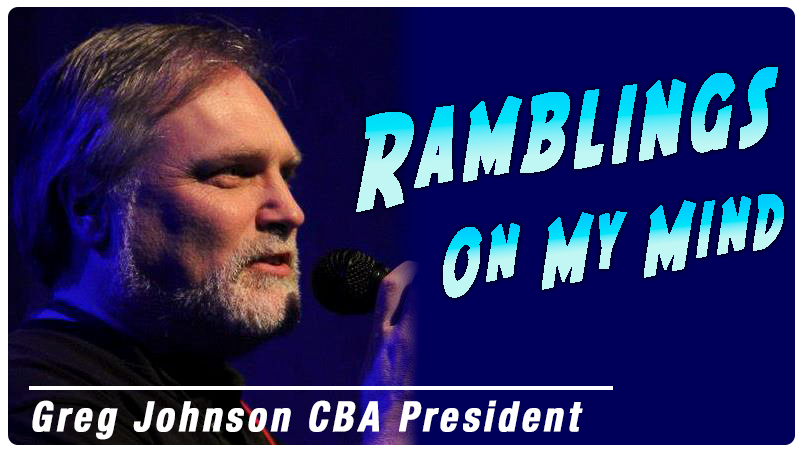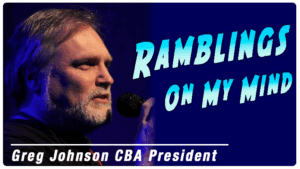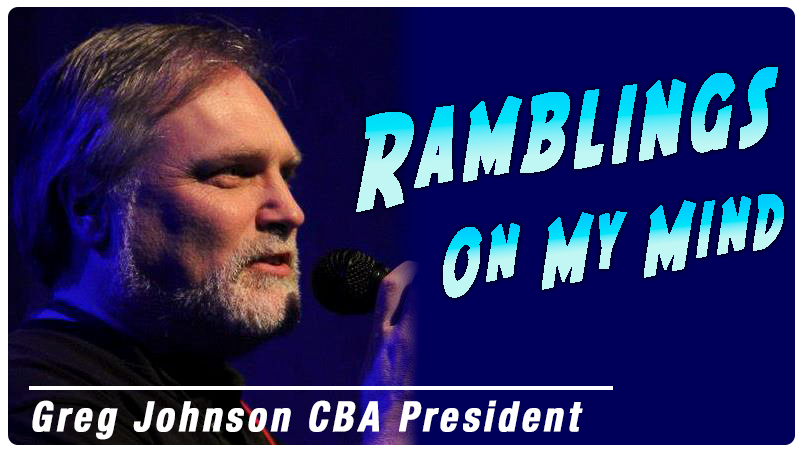 Greg Johnson, Cascade Blues Association President
As we approach the end of the year, there are plenty of important dates to note concerning our blues society. Most are fun happenings, but there are also things that need to happen for our new coming year and the future.
First up of course is the Muddy Awards. So looking forward to this year as we explore a new direction in our presentation. It sounds like it just may be one of the best shows we have done for the awards in a long time, offering multiple performances, not just the opening set and the finale All-Star Jam. Those will still happen, but we've added a lot more to keep the excitement going the entire night long. And we're in a new venue, the Alberta Rose Theatre, which will offer great sound and a large stage.
We have used the online voting for the Muddy Awards for the past three years now, and we must've gotten the bugs worked out, because we heard next to no complaints this time. The nominators worked out for us and brought not only a lot of the same people recognized annually, but a lot of first time nominees as well. Of course we still offered the membership a place to write-in their own choices if they so desired. And we will shake up the nominators so it will not be the same group of people every year.
Aside from the Muddy Awards, December brings about the most important time of the year as we will select who will be your upcoming elected officers for 2019. Positions open include President, Vice President, Treasurer, Secretary and Membership Secretary. All are welcome to run for these positions and we encourage you to do so. At-Large positions are open year-round and can be requested at any monthly board meeting. Currently we are holding our meetings at McMenamin's Kennedy School the third Tuesday following the membership meeting. Just get in touch with any board member if interested in attending.
Voting this year will also be moving online, using the same format as the Muddy Awards. At the October meeting a poll of hands was conducted of those present if they felt this was a good idea and the majority of the room were in favor. This will allow us to get a better turn-out from all of our members rather than just those in attendance at the meeting.
Also coming up in December will be our annual Holiday Party. Keep your eyes and ears posted for more information, but we can tell you that three of the acts performing this year will be the Rose City Kings, Billy D & The Hoodoos, the Randy Morrison Band and the Mick Schafer Band who will be celebrating their new CD at the event.
We announced that our monthly membership meetings will head over to McMenamins Mission Theater in January. This should still be taking place, but they're currently considering switching over to first-run movies this coming spring. If they do, we'll be moving again, but McMenamins is working with us and offering us other locations where we will still be able to be open to all ages. A huge thanks to Terry Currier for working with McMenamins for us.
I hope that you're enjoying the new look BluesNotes, too. Remember it is a work in progress and we'd love to hear your feedback. And if you like to write, we sure can use your help with feature articles, Blues in History pieces, CD reviews and other items of interest.
https://cascadebluesassociation.org/wp-content/uploads/2017/05/Ramblings_2017.png
453
805
Wendy Schumer
https://cascadebluesassociation.org/wp-content/uploads/2020/06/CBA_Logo-header2-300x66.png
Wendy Schumer
2018-10-25 15:34:25
2018-10-30 06:40:38
Ramblings On My Mind – November 2018