Sunshine Division Joins 31st Annual Waterfront Blues Festival to Fight Local Hunger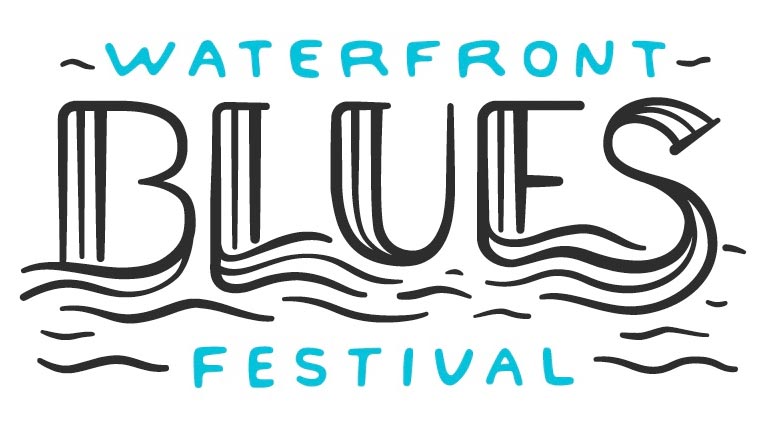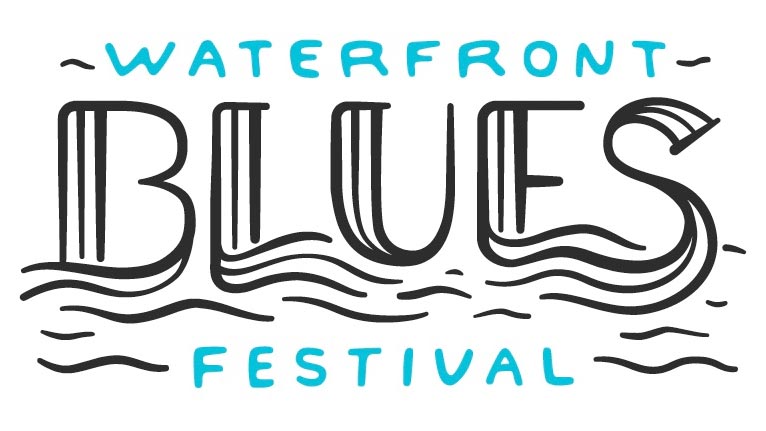 The Waterfront Blues Festival reaffirmed its 30-year commitment to fight hunger by acquiring a new local partner, the Sunshine Division, which has provided emergency food and clothing to those in need for 95 years. The addition of Sunshine Division as a non-profit beneficiary will help continue to bring awareness of local childhood hunger issues during the summer months by raising food and funds to help families with summer food support.
The festival tradition continues July 4 – 7, 2018, at downtown Portland's Tom McCall Waterfront Park with performances by local and international artists, such as Curtis Salgado, Beth Hart, Robert Randolph & the Family Band, George Thorogood and the Destroyers, and many more.
Since its inception in 1988, the Festival, under the stewardship of Oregon Food Bank, raised over $10 million and 20 million pounds of food for hunger relief in Oregon and SW Washington. The food bank earlier this year stepped away from production responsibilities of the festival in order to re-focus on its core mission of hunger relief, turning over the event's ownership and management responsibilities to its long-time production partner, Waterfront Blues Production, LLC. While Oregon Food Bank remains the primary beneficiary of the event, festival organizers felt it important to bring in an additional non-profit partner. The Sunshine Division will help the festival manage the hundreds of volunteers needed to run the event and will direct a reinvigorated food drive — a central focus of the festival's early days.
This Portland flagship festival has become a treasured tradition for locals and visitors alike, and has served as downtown Portland's signature Fourth of July Celebration. It is the largest blues festival west of the Mississippi, the second-largest blues festival in the nation, and one of the most revered festivals of its kind in the world. It is a recipient of numerous awards, including the Memphis-based Blues Foundation's coveted Keeping the Blues Alive Award for 'Best Festival.'
"We are thrilled to partner with both Oregon Food Bank and Sunshine Division," said the event's longtime artistic director, Peter Dammann, "This new partnership reaffirms our three-decade commitment to the region's fight against hunger as the festival enters its exciting next chapter."
Look for Sunshine Division barrels at each entrance to the Waterfront Blues Festival, and please contribute to help feed our hungry community members. Also, leading up to the festival during the month of June, you can drop-off non-perishable foods at Buick GMC of Beaverton (9155 SW Canyon Rd, Portland, OR 97225), a proud sponsor of the Waterfront Blues Festival.
Below is a list of scheduled artists but these can change. For updated information visit their website at www.waterfrontbluesfest.com.
Featured Artists for This Year's Festival
Beth Hart
Beth Hart is on fire. The Grammy-nominated singer/songwriter is riding a creative tidal wave, firing out acclaimed albums, hooking up with the biggest names in music and rocking the house each night with that celebrated burnt-honey voice. In January she followed up on her acclaimed 2016 release, Fire On The Floor with Black Coffee, the most stunning yet of her collaborations with blues guitar phenom, Joe Bonamassa.
The Blues Magazine once dubbed Beth Hart "the ultimate female rock star," and there's no doubt that her two-decade career is the ultimate thrill-ride. Born in Los Angeles, she released a fistful of hit albums through the '90s, then reignited in the post-millennium as both a solo artist and the head-turning vocalist for guitar heroes like Bonamassa, Jeff Beck, Buddy Guy and Slash. "Extraordinary," wrote The Times of her once-a-generation voicebox, while The Guardian praised her "daring, brooding and angry" performances.
Fire On The Floor added fuel to Beth's breakneck momentum, helping her pack venues in major cities such as New York, Los Angeles, London, Paris, Berlin, Milan, Amsterdam, Copenhagen, Helsinki, Tbilisi, Sydney and Melbourne. In February Beth sold out her show at Portland's Revolution Hall weeks before she hit the stage.
But maybe her greatest live performance to date was seen by millions of television viewers, when her tribute to Buddy Guy on the Kennedy Center Honors Special received one of the only two standing ovations of the evening, led by President Barack Obama and First Lady Michelle.
Every live performance gets a standing ovation, because no one knows how to rock the house better than Beth Hart. When she sings, clocks stop, hearts dance, and neck-hair tingles…it's that compelling!
George Thorogood and the Destroyers
It's that moment when the house lights go down and the audience erupts:  a drumbeat punches through the darkness, and the stage lights—almost blindingly bright at first—reveal a killer band ready to unleash a catalog of classic hits like none other. That familiar snarl of a slide guitar rips open the room, and you know you're about to experience a bad-to-the-bone icon at his very best. George Thorogood And The Destroyers are throwing a rock party to close out the 2018 Festival, and you're invited.
George Thorogood And The Destroyers' self-titled and now-classic debut on Rounder would soon be certified gold. Over the course of 16 studio albums – including six gold and two platinum discs on Rounder, EMI and Capitol—the band would amass an unmatched catalog of hits that includes "Who Do You Love", "I Drink Alone", "One Bourbon, One Scotch, One Beer", "Move It On Over", "Get A Haircut" and the ultimate badass anthem, "Bad To The Bone." For George Thorogood And The Destroyers—as well as for millions of fans old and new—the rock party starts now.
Marc Broussard
Marc Broussard is an artist with a unique gift of channeling the spirits of classic R&B, rock and soul into contemporary terms. This gift has been a matter of common knowledge since 2002, when the Louisiana bayou-soul singer released his debut album, Momentary Setback, which he recorded and released independently at age 20. It was no secret before then, going back to those lucky witnesses who heard him belt "Johnny B. Goode" onstage at age five while sitting in with his father's band.  Throughout his life, Broussard has been tapped as a talent to watch.
Marc's song "Home" was successful on the radio and catapulted him onto the national touring stage.  His music has been placed in many TV shows and movies.  The timeless, soulful nature of Marc's vocal lends well to film and TV, and will continue to do so for years to come.
Marc released a follow up to his S.O.S. album on 9/30/16. It is a soul-covers album appropriately titled S.O.S. 2.  He donated 50% of the profits to City of Refuge. The live performance video of the acoustic version of "Cry to Me" has garnered over 1,000,000 views on youtube.
Robert Randolph & the Family Band
Many musicians claim that they "grew up in the church," but for Robert Randolph that is literally the case. The renowned pedal steel guitarist, vocalist and songwriter led such a cloistered childhood and adolescence that he heard no secular music while growing up. If it wasn't being played inside of the House of God Church in Orange, New Jersey—quite often by Robert and members of his own family, who upheld a long but little known gospel music tradition called sacred steel—Randolph simply didn't know it existed.
Which makes it all the more remarkable that the leader of Robert Randolph and the Family Band—whose label debut for Sony Masterworks, Got Soul, released on Feb. 17, 2017—is today an inspiration to the likes of Eric Clapton, Carlos Santana and Derek Trucks, all of whom have played with him and studied his technique. It wasn't until he was out of his teens that Randolph broke away from the confines of his social and musical conditioning and discovered rock, funk, soul, jazz and the jam band scene, soon forging his own sound by fusing elements of those genres.
By the early 2000s, Randolph had begun applying his dazzling steel guitar technique to secular music, and from that grew the Family Band. The group's sound was so different than anything else around that they were soon packing New York City clubs. Their first album, 2002's Live at the Wetlands, was recorded at the now defunct jam band haven in Tribeca, New York City, and was followed by four studio albums and another live set, each widening the band's audience—they've long been regulars on the festival circuit—and broadening their stylistic range as well.
The Family Band's improvisational skills quickly made them mega-popular among the jam-band crowd, but for Randolph and his band mates, what they were doing was just an extension of what they'd always done. "The jam band scene has that name but it's really a true music art form scene where you can just be who you are," Randolph says. "We fit in that category in some sense but the jam band scene itself has changed a lot since that time. I've grown to like songs and I like to jam within the song."
Ruthie Foster
The small rural town of Gause, TX had no chance of keeping the vocal powerhouse known as Ruthie Foster to itself. The worship services at her community church and influences like Mavis Staples and Aretha Franklin created the foundation of her vocal capabilities, which developed into her own sound which is unable to be contained within a single genre. That uniqueness echoes a common theme in Ruthie's life and career —marching to the beat of her own drum.
Joining the Navy was one way for Ruthie to stake out her own path. It was during her time singing for the Navy band, Pride, that her love for performing became apparent. After leaving the service, Ruthie signed a development deal with Atlantic Records and moved to New York City to pursue a career as a professional musician.
A deal with a major label would seem to be a dream-come-true for a budding artist, but the label favored Ruthie as a pop star. In another bold move, she walked away from the deal and returned to her roots, moving back to the Lone Star State.
Returning to Texas, Ruthie solidified her place as an up-and-coming singer/songwriter and began a musical partnership with Blue Corn Music, whom she has stood beside for all her releases over the past two decades.
Now comes Ruthie's latest—Joy Comes Back—again on Blue Corn Music. When she recorded this album, Foster wasn't merely singing about love and loss; she was splitting a household and custody of her 5-year-old daughter. Music was her therapy.
Ruthie Foster first played Waterfront in 2003, her phenomenal voice backed only by her guitar and a percussionist. That was Ruthie's first major-venue appearance in the Northwest. We've been lucky to host her twice since then, in 2004 and '08. We are thrilled to welcome back to our main stage one of the great blues women of our time.
The Mavericks
The genre-defying Mavericks have declared their independence and stepped out on their own with Brand New Day, the first studio album released on Mono Mundo Recordings, the label they founded in 2016. Brand New Day is the follow-up to the widely praised albums Mono (2015) and In Time (2013).
Flashing the same exhilarating, eclectic style that has defined the Mavericks, the new album introduces a collection of taut, energetic, economical songs sure to be embraced by both original fans of their top-10 albums and hit singles of the '90s and a new generation of listeners who have joined the party since their triumphant 2012 reunion. It is the mature and timely work of an exciting and underestimated American band that has embraced its own destiny. "This is the first studio record on our own label, and it is an important component in the band's history," Malo says, "but the real goal was just to make a great record."
The new collection – co-produced like its immediate predecessors by the band's golden-voiced singer Raul Malo and Niko Bolas (Neil Young, Warren Zevon, Melissa Etheridge), who is partnered with the band in the new Mono Mundo imprint – features the core members of the group since their reformation: Malo, drummer Paul Deakin, guitarist Eddie Perez, and keyboardist Jerry Dale McFadden, along with auxiliary members "the Fantastic Four" filling out the set's brawny sound with their signature accordion and horns.
The Motet
A concert or an album can unlock another world, if you let it. The Motet respect and revere this time-honored phenomenon. Fusing fiery funk, simmering soul, and improvisational inventiveness, the Denver, CO seven-piece—Lyle Divinsky [vocals], Dave Watts [drums], Joey Porter [keyboards], Garrett Sayers [bass], Ryan Jalbert [guitar], Parris Fleming [trumpet], and Drew Sayers [saxophone]—have continually provided an escape for listeners over the course of seven full-length albums since 1998, including their latest release Totem and with an upcoming 2018 release.
"When you're listening to us, I want your mind to be taken away from wherever you are during the day and into some other place," states Dave. "It's all about that."
After quietly building a diehard and devoted following, 2016 represented a watershed year for the musicians. They welcomed Lyle and Drew into the fold and released Totem. For the first time, The Motet sold out the legendary Red Rocks Amphitheater—the holy grail venue of their hometown—cataloged on Live at Red Rocks. The group locked into an unbreakable groove.
"We want to take people on a journey," Lyle leaves off. "In order to go on a journey, you have to participate. You can't just simply let it happen around you. You have to give yourself into that journey. Everything is open. You're free to be yourself. You're free to go on that adventure and journey. We want to be the catalyst for listeners to understand themselves and the world around them."
The Revivalists
A remarkable thing happened to The Revivalists as they came upon their tenth anniversary as a band. The New Orleans-based septet scored a game-changing hit with "Wish I Knew You," a wistful song from their third album, Men Amongst Mountains. Guided by dynamic percussion and punchy horns, the single features a contagious hook and feel-good chorus that has resonated with fans across all different genres. Though the album was released in July of 2015 (debuting at No. 2 on the Billboard Alternative Albums chart), the band's break out single "Wish I Knew You" has a rare and undeniable staying power. The song steadily picked up steam in 2016 spending over 40 weeks on the Billboard Adult Alternative Chart where it peaked at #1 and maintained for multiple weeks. By 2017, the song crossed to Alternative radio rising quickly to #1 and breaking the Billboard chart record for most single-week spins ever at Alternative radio. "Wish I Knew You" then peaked inside the Top 15 at Adult Pop Radio and ultimately spent 9 weeks in the Billboard Hot 100.
The meaning behind "Wish I Knew You" is up for debate and the band could not be happier about it. "Some of the best songs are the ones that don't have just one meaning," says vocalist David Shaw. "We love hearing all the different interpretations our fans have. Of course the song talks about the idea of wishing for more time together earlier in life, but we've heard all different takes on who that someone is, what the message means, and even what point of view the lyrics are coming from. We hope that people make our songs their own and 'Wish I Knew You' is like a canvas that our fans have filled with their imaginations and personal experiences. That is what we want our music to do."
Tentative Schedule Including Featured Artists (in all caps) and Additional Acts
WEDNESDAY, JULY 4
ROBERT RANDOLPH & THE FAMILY BAND
Larkin Poe
Commander Cody
Jimmy "Duck" Holmes
The Proven Ones
Dusty 45's
LaRhonda & the Steele Family Band
Muddy Waters Tribute
Hank Shreve Big Band
Journey to Memphis Competition
Harmonica Blow-off
"Beat the Heat" Dance Competitions
Afternoon Blues Cruise:
Commander Cody, Larkin Poe, Jimmy 'Duck' Holmes
THURSDAY, JULY 5
THE REVIVALISTS
BETH HART
Curtis Salgado & Friends
Johnny Rawls
Kid Ramos
Dirty Revival
FRIDAY, JULY 6
THE MAVERICKS
MARC BROUSSARD
Curtis Salgado
Horace Trahan & The Ossun Express
Pine Leaf Boys
Too Loose Cajun/Zydeco Band
Terry & the Zydeco Bad Boys
Worth
Late Night Blues Cruise:
Ranky Tanky, David Vest Band, Ty Curtis, Mary Flower
After-Hours Show (Marriott Grand Ballroom):
Marc Broussard & to be announced.
SATURDAY, JULY 7
GEORGE THOROGOOD & THE DESTROYERS
RUTHIE FOSTER
THE MOTET
Ranky Tanky
Chubby Carrier & The Bayou Swamp Band
Polyrhythmics
Kevin Selfe Big Band
David Vest
Lady "A"
Dexter Ardoin & Creole Ramblers
Joy Now
Afternoon Blues Cruise:
"Sail on Sister" NW Women in R&B Cruise "Tribute to Denise LaSalle"
Late "Rock the Boat" Dance Cruise:
McKinley Moore Band, Kevin Selfe Band w/LaRhonda Steele & Karen Lovely, Jimmy 'Duck' Holmes & Mike Munson
After-Hours Show (Marriott Grand Ballroom):
The Motet & Polyrhythmics
After-Hours Shows
Join us at the after-party. Catch some of the festival's biggest acts across the street at the After-Hours shows Friday, July 6 and Saturday, July 7, 10:30 pm – 1:15 am, at the Portland Marriott Downtown Waterfront's Grand Ballroom.
Friday, July 6—Marc Broussard & to be announced.
Saturday, July 7—The Motet & Polyrhythmics
$15 in advance, $20 at the door; or just $5 for Buddy Pass holders
Admission to after-hours shows is included with the purchase of Benefactor and Patron passes.
After-Hours Shows are 21 and over only.
Blues Cruises
Cruise the beautiful Willamette River and hear the blues in an intimate setting on the Portland Spirit. A no-host hors d'oeuvres buffet and full bar are available on all cruises.
To avoid missing out, purchase your ticket before the festival begins. The popular DME Blues Cruises sell out quickly. Tickets are $29 advance for the afternoon cruises and $39 advance for the evening cruises.
Wednesday, July 4—DME Driftin' Blues Cruise (3-5 pm): Commander Cody, Larkin Poe, Jimmy 'Duck' Holmes
Friday, July 5—DME Hoodoo Moon Cruise (11 pm – 1am): Late Night Blues Cruise featuring Ranky Tanky, David Vest Band, Ty Curtis, Mary Flower
Saturday, July 6—DME Sail on Sister (3-5 pm): NW Women in R&B Cruise "Tribute to Denise LaSalle"
DME Rock the Boat Dance Cruise (11 pm – 1 am): McKinley Moore Band, Kevin Selfe Band w/LaRhonda Steele & Karen Lovely, Jimmy 'Duck' Holmes & Mike Munson
All DME Blues Cruises board from the seawall at S.W. Salmon and Naito Parkway, in front of Salmon Street Springs Fountain, just north of the Oregonian Front Porch Stage.
PLEASE BRING YOUR PHOTO ID. All passengers 18 years of age and older must present photo ID upon boarding. All carry-on bags are subject to inspection, and passengers may be photographed.
The cruises will head south up the Willamette River to Oregon City, and/or north past the Port of Portland docks.
Afternoon cruises are open to all ages and board at 2:30 p.m., returning to dock at 5:00 p.m.
All evening cruises board at 10:30 p.m., returning to dock at 1 a.m.
DME Blues Cruise tickets are non-transferable and non-refundable.
Additional Information
The Waterfront Blues Festival is committed to providing a world-class event to the community of Portland and beyond that presents diverse musical arts, culture, and entertainment. The festival has been rooted in the ideals and principles of using its broad platform to create awareness and support of hunger relief efforts for 30 years.
Major Sponsors: Buick GMC of Beaverton, Coors Light, Deschutes Brewery, FedEx, KGON, KOIN 6, Oregonian/OregonLive, Power Crunch
Supporting Sponsors: AARP, Boeing, Caring Ambassadors, Delta Music Experience, Lincoln City Visitor & Convention Bureau, Topgolf, US Outdoor
For more information, visit www.waterfrontbluesfest.com