The King Louie Organ Trio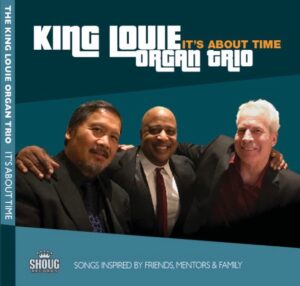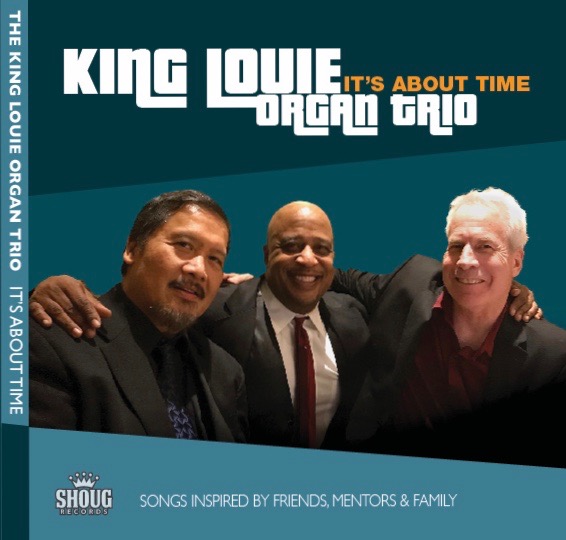 It's About Time
Shoug Records
By Greg Johnson
This all instrumental album crosses genres mixing jazz, blues, and soul and is definitely a keeper. Filled with contagious riffs that are heavy with groove and swing it delivers a complete knock-out punch. The title, It's About Time, refers to the band's three members who have been performing together to very appreciative crowds answering their call that they should do a recording.
Louis "King Louie" Pain is behind the keys on both Hammond B-3 and organ while laying down the bass work for the selections with his pedals. Matching his drive is saxophonist Renato Caranto wailing out sensational sounds on his tenor, while Edwin Coleman III keeps everything rock steady on the drums and tambourine. Guest artists include Portland guitarist Dan Faehnle, legendary drummer Mel Brown on a handful of tracks and Tower of Power guitarist Bruce Conte. All of the songs were composed by Pain, with the excpetions of Caranto's "Blues For Merle," Coleman's "Two Leons In New Orleans," and "I Believe In You" written by Don Davis and recorded originally by vocalist Johnnie Taylor.
This trio has got the goods. Great tunes to be found here.
Total Time: 40:01
Frances J / Brulie / Two Leons From New Orleans / Bry-Yen – I Believe In You / Teener / Big Brothers / Island Girl / Chester McGriff / Marty Boy / Mel Brown / Blues For Merle / Lupus Tylericus / Blues For Pierre