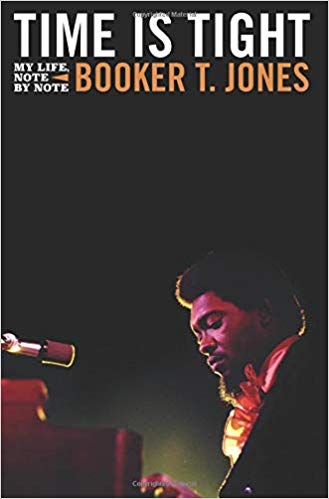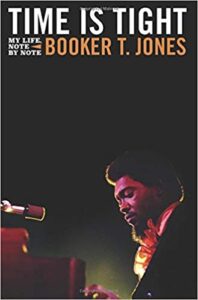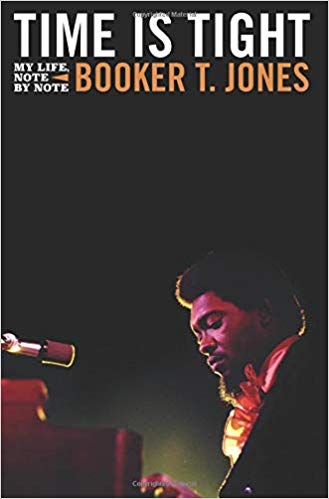 by Booker T. Jones
Little, Brown 2019
Book Review by Greg Johnson
Booker T. Jones made his mark in the music annals with his creative energy behind The MGs and working as the house band and songwriter at Stax throughout the 1960s. With multiple chart topping hits including numbers such as "Green Onions," "Hang 'Em High," " Time Is Tight" and "Hip Hug Her," he defined the Memphis Sound. But he is much more than that, with a career that has found him writing material and working alongside some of the biggest acts in the world, mostly after he left Memphis.
This first-hand biography by Jones himself takes you on the ride of his life that included failed marriages, financial strife, learning and mastering multiple instruments, being cheated from royalties, racism and the blessings of his love of family. You witness one of his first performances playing behind the great Mahalia Jackson at a house party. His friendship with Al Jackson, William Bell, Maurice White of Earth Wind & Fire, Bill Withers, and his part in helping Willie Nelson put together one of his biggest recordings of his career, Stardust.
If you didn't know Booker T Jones before, you're going to be amazed at how much musical history this man has been a part of. The book flows nicely, almost like Booker is reading it directly to you. Once you start, you won't want to put it down and desperately wish for it to continue when you've reached the end.
337 pages
https://cascadebluesassociation.org/wp-content/uploads/2019/12/Time-Is-Tight-book-cover.jpg
499
329
Greg Johnson
https://cascadebluesassociation.org/wp-content/uploads/2020/06/CBA_Logo-header2-300x66.png
Greg Johnson
2019-12-26 15:37:55
2020-01-04 12:12:28
Time Is Tight: My Life Note By Note ~ Booker T. Jones (Little, Brown 2019)