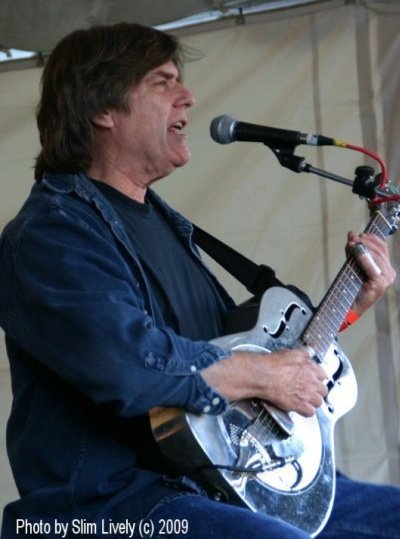 Wednesday, May 2 – 7:00 pm
Catfish Lou's, 2460 NW 24th Ave., Portland
Members always Free – Non-members $5.00
(Members please show your current cards at the door)
Opening Acoustic Set – Bill Coones Swing & Standards Jazz Band
Second Electric Set – Lee Blake Band
First up will be the Bill Coones Swing & Standards Jazz Band. Don't let the name fool you, these guys know the blues like the back of their hand and will be bringing a set of sophisticated selections covering a variety of tunes, not just your everyday boogie beat.
The band is led by Bill Coones on upright bass and vocals, who has worked in Portland for decades playing with such renowned acts as Pete Karnes, Tom McFarland, Dan Perz, Larry Adair and Janice Scroggins. Bill's way of presenting the romantic side of the Standards uniquely his own and is a real crowd pleaser in his soulful delivery of classic tunes from Broadway Shows and the Jazz and Blues scene Drummer Duncan Branom is a graduate of the Advanced School of Contemporary Music and has played alongside some of the biggest names in jazz history, including Leroy Vinegar, Dizzy Gillespie, Oscar Peterson, Red Garland, Barney Kessell and many, many more. The third member of the band is Dave Howell on piano, who in fact is a multi-instrumentalist who studied in Cleveland before moving to the West Coast where he has worked in a number of bands covering styles as diverse as jazz, blues, funk, bebop, big band, and Afrocuban.
For the second set of the night we will see the Lee Blake Trio. Lee has been a familiar performer at our meetings over the years, including an opening set back in January where he filled in for a last minute cancellation. But he has performed mostly as a solo act at the meetings and has been requesting a band slot for some time. We want to oblige him for his patience in waiting for his chance by welcoming the band this month.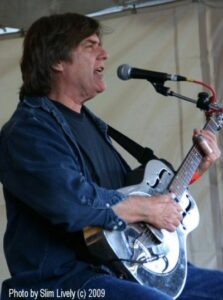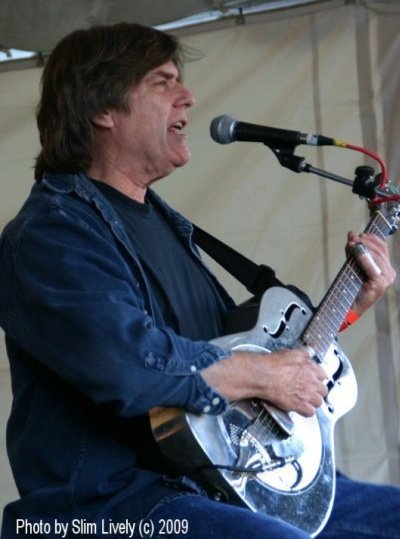 Mississippi Lee Blake is an expressive vocalist and sensational guitarist who has been performing around the Portland area since the late 1980s, as both  a solo musician and with groups such as The Rockin' Razorbacks, The Snake Charmers and The Lee Blake Band. A true bluesman at heart, he can also deliver offerings of R&B, roots and retro-style rock, both covers and original music. Joining Lee will be Oregon Music Hall of Fame inductee J. Michael Kearsey on bass. Also a former member of The Rockin' Razorbacks, Michael has worked with many acts in many stylings over the years including UPEPO and The Brothers of the Baladi, as well as his own radio show, producing various artists and creating his own discs. Rounding out the trio is drummer Guy Maxwell, another long-time Portland music vet whose career goes back to work with acts like Diamond Hill and alongside Terry Robb in Two Lane Blacktop back in the 80s. Guy has worked with Lee over the years and also runs and teaches at his own drum studio in town.
This meeting is sure to be filled with excitement and will bring back memories of past and current Portland music greatness. Don't miss out and remember by attending you have a chance of winning prizes, so don't forget to pick up your free drawing ticket at the door. And remember that the acts performing are all playing for free, so feel free to throw something in the tip bucket for them. We'll see you there!!
https://cascadebluesassociation.org/wp-content/uploads/2018/04/Lee-Blake-photo-by-Greg-Johnson.jpg
539
400
Wendy Schumer
https://cascadebluesassociation.org/wp-content/uploads/2020/10/CBA_Logo_top_main.png
Wendy Schumer
2018-04-27 16:14:42
2018-04-30 15:05:43
What's on Tap for the May General Membership Meeting . . .