PLEASE TAKE NOTE THAT WE WILL NO LONGER BE AT THE MELODY BALLROOM FOR THE MONTHLY MEETINGS!!!  THE NEW LOCATION IS CATFISH LOU'S  2460 NW 24th Ave
Wednesday, August 2 – 7:00 pm
Members always Free  – Non-members $5.00
Opening Set – Jason "JT" Thomas
Second Electric Set – Idle Poets
It is amazing just how much music is happening this summer. With the outrageous weather we have been experiencing it seems to be everywhere. From outdoor stages, backyard house parties, favorite venues, and festivals both big and small, the blues is going on everywhere. But it doesn't matter what time of year it is, you also know that the Cascade Blues Association is going to be bringing you great music every month at their general membership meeting. And August is no exception.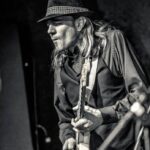 Opening the evening in August for us will be a familiar face, Jason "JT" Thomas is a professional guitarist who has worked with Franco Paletta & The Stingers and Dull Boy Jack in the past, and currently performs with Lisa Mann & Her Really Good Band, Fenix and the country/rockabilly outfit Sons of Bitches. Aside from a fiery guitarist, JT is a songwriter, a teacher and has delivered Blues in the Schools presentations for the Cascade Blues Association. For the Journey to Memphis, he will be competing as a solo performer.
"JT' is a classic 'Jack of all trades' guitarist who hustles the spectrum of rock, blues and country music. 'I grew up a rocker, did time in jazz college, but drifted over into the blues and Americana. I teach cool kids and usually play with 3 to 5 bands at a time, as much as possible. I get to carry an electric guitar to work everyday, instead of a briefcase… boo ya'!"who although he will be turning 21 this month has been making a name for himself performing music for more than half his life. And that includes traveling to Memphis to represent the Cascade Blues Association in 2016 as our first youth showcase performer at the International Blues Challenge.
(Justus Reese was previously scheduled however, due to us needing to move our event to Catfish Lou's Jason "JT" Thomas has graciously taken the acoustic spot. When Justus turns 21 later this year we will be able to reschedule him.)
The second set will be a new act to the CBA meeting stage, Idle Poets.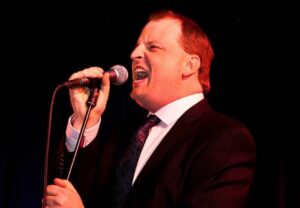 Idle Poets is a different kind of band.
Founder and lead singer Craig Marquardo grew up in the 80's, enamored with the multi-layered sounds of artists embracing music of all genres. It wasn't until his adult years that he discovered jazz, then diving headlong into the dizzying art form. When putting together this band he made sure to find players comfortable in all of the many genres they will find themselves playing.
Idle Poets takes jazz, blues, pop, soul, rock, and world music and embraces each one individually, and still making them blend together seamlessly. Even their original songs are so diverse they have a tango included in their repertoire. Covers include an array of artists from Sting to Harry Connick Jr., Jimi Hendrix to Jamie Cullum, and Peter Gabriel to Rihanna – playing likely the songs you don't already know.
Recent performances include the Gorge Blues & Brews Festival and shows at Billy Blues, The Dublin Pub, The 1905 and The Firkin Tavern.
The band includes  a diverse array of talented artists. Vocalist Craig Marquardo whose background includes working and touring with the likes of Sting, Peter Gabriel and Bono. Keyboardist Jeffrey Kauffman is the elder of the group who studied with folks like Jacques Loussier, Joe Henderson, Roy Harris, Billy Taylor, and likely Moses. Lance Vallis on guitar has a masters degree in music in jazz studies from Portland State and has performed on international cruises around the world. Richard Armida handles bass duties and is a true R&B stage veteran having worked with The Temptations, The O-Jays, The Spinners, The Grass Roots, and Johnny Mathis. And drummer Tom Andes rounds out the Poets trained in symphonic and jazz styles, but has played everything from blues to metal.
Idle Poets is a musical experience with few peers, something best experienced live. You have your chance to capture their feel at the August CBA meeting. Don't miss out.
We hope to see you at The Melody Ballroom for the meeting, where you not only will be hearing some of the best blues the area has to offer, but you'll get to meet up with good friends and have the chance to win prizes just by being in attendance. Tell all your friends and bring them along.