David Vest
David Vest
Cordova Bay Records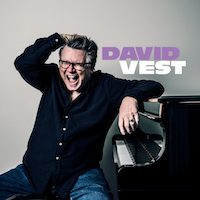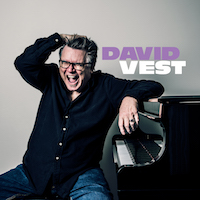 When you look for the definition of cool you're likely going to find a reference to David Vest. His approach to the piano is second to none. With stylings that can channel the likes of Mose Allison, Jerry Lee Lewis, Jimmy "T-99" Nelson, or Sun Ra, he is the full package of entertainment and enlightenment. It is something that he was bred upon over his years pounding keys from Alabama to the Pacific Northwest and various points in between before finally landing in British Columbia.
As evidenced on his latest released, the self-titled David Vest, nobody does boogie piano more consistently or over the top than Vest. There's definitely a reason why he takes home the prize every year at Canada's Maple Blues Awards as the country's finest keyboardist and it is definitely present here. That playing is enhanced by a stellar band consisting of long-time friend and fellow Paul deLay bandmate Peter Dammann along with Tom Bowler on guitars, Ryan Tandy on bass, and former Powder Blues drummer Billy Hicks who also co-produced the disc. And you're getting the true sound that Vest purveys as the album was all recorded live in the studio first time through with next to no overdubs.
Opening with the moody paced "Some Old Lonesome Day" Vest immediately hypnotically draws you in, followed up with a rockier "Genevieve," and then a 50s-driven rockabilly number in "Party in the Room Next Door." There's a touch of gospel with "Leak in this Old Building" and the band does a fantastic job of covering Billy Grammer's 1959 country hit "Gotta Travel On" as a lively instrumental. A lot of musical diversity abounds throughout the album that prove that Vest follows in the tradition of the absolute best modern pianists and songwriters. And make no mistake he is one of those himself.
Total Time: 38:49
Some Old Lonesome Day / Genevieve / Party in the Room Next Door / Crocodile / Leak in this Old Building / What's the Matter Now / Gotta Travel On / Decolonize Yourself / Renoviction Man / Lomax