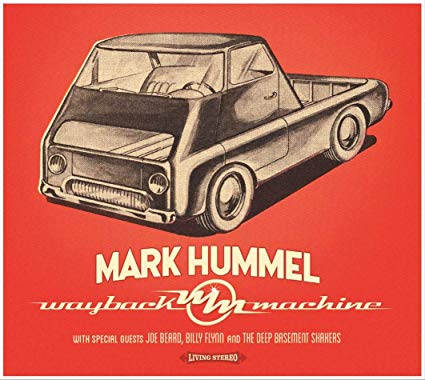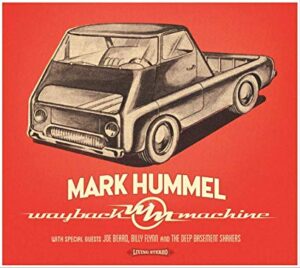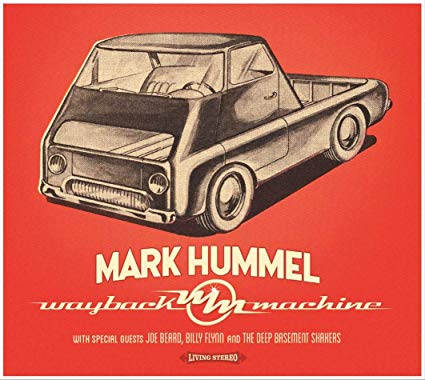 Wayback Machine
Electro-Fi Records
By Greg Johnson
Harmonica ace Mark Hummel jumps into his "Wayback Machine" to take us on a trip back to the sounds of Bluebird Records, the noted blues label who produced some of the most acclaimed recordings of post-war Chicago of the 1930-40s. Tracks originally recorded by the likes of Tampa Red, Sonny Boy Williamson, Arthur Crudup, Jazz Gillum, Eddie Boyd, and Robert Nighthawk, sit alongside two of Hummel's own compositions and one from bassist RW Grigsby. All run together nicely without any disruption in flow between the older and the new.
The musicianship on the album is bar none outstanding. Recorded at Kid Andersen's Greaseland Studios in San Jose, you know right away that the tracks featured are going to be brought to their utmost excellence with top shelf artists.  Aside from Hummel blowing terrific harp, Grigsby providing bass on a number and Andersen on bass, Billy Flynn and Rusty Zinn provide guitar work, and Alex Petersen on drums The Deep Basement Shakers, pianist Aaron Hammerman and Dave Eagle on percussion perform on thirteen of the selections, and guitarist/vocalist Joe Beard appears on two.
Mark Hummel has put together yet another recording of merit. No surprise, he has been doing just that for more than three decades now and his output keeps gaining more momentum every time out. Wayback Machine brings focus on some of the brightest stars of the blues past, and puts them right back in front of us again where they belong always.
Total Time: 58:13
Flim Flam / Hello Stranger / So Much trouble / Cut That Out / Road Dog / Play With Your Poodle / Breathtaking Blues / Crazy About You / Pepper Mama / Gillum's Windy Blues / Rag Mama Rag / Good Gal / Reefer head Woman / Five Long Years / Say You Will / Mean Old Frisco
https://cascadebluesassociation.org/wp-content/uploads/2019/12/Mark-Hummel-CD-cover.jpg
380
425
Greg Johnson
https://cascadebluesassociation.org/wp-content/uploads/2020/10/CBA_Logo_top_main.png
Greg Johnson
2019-12-26 12:09:34
2020-01-04 11:49:59
Mark Hummel