New Muddy Awards Procedure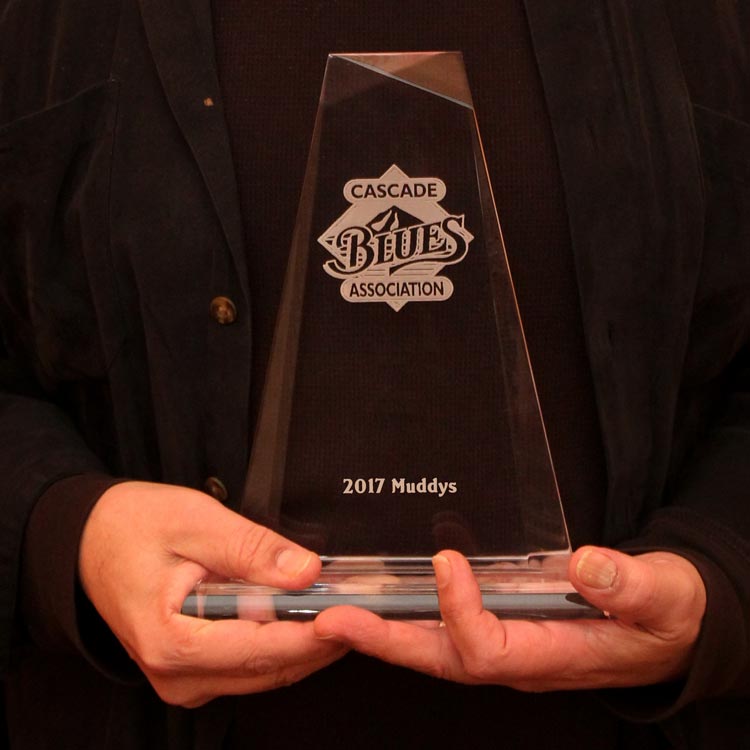 Every year the Cascade Blues Association presents the Muddy Awards to honor those artists, recordings, venues and individuals who have displayed high levels of performance and mastery of their craft during the last year. This year we will be attempting a new process in the nominating procedure.
In the past we have handled two separate mailings to our membership, first asking for nominations and then for final selections of those receiving the highest number of votes. The past two years we have done this process on-line, but there have still been a series of complications that have made the process difficult. So this year we are moving in a direction held by other awards handled by multiple organizations. We have decided to create a qualified nominating committee. This committee is made of professionals including musicians, radio, venues, publications, promoters and even fans, roughly around 50 people or so. The participation in this committee is to be kept completely confidential and not required of those we may have asked. This does not mean that the same people will be asked year to year. What we are striving for are those knowledgeable about the local music scene and the qualifications of each category.
In the past we have witnessed people banding together to make nominations, where just a handful can alter the outcome of who ends up on a ballot. We have also seen many nominations of people who do not fall into the credentials expected, such as artists being selected who do not live within our region or recordings'performances that did not occur within the time line for the previous year. Gathering the information is very time consuming and we want to streamline how it works.
Once the nomination committee has sent their selections, we will then compile these choices and present them for final voting by the entire membership. And yes, on the final ballot there will be a place for you to enter your own write-in vote if you prefer.
It may not be well received by many, but we want the process to honor those who are deserving and it is a route that as mentioned many other organizations have already gone to.
On another note, we have heard your voices and this year's awards will return to the original retro image of the Muddy Waters bust so popular for many years. We have found a new trophy company to handle the recreation of the original molds and they're making them even more durable than before. That bust of Muddy is a trademark image that says Cascade Blues Association, and we're looking forward to their return!
https://cascadebluesassociation.org/wp-content/uploads/2017/10/2017_muddy_award.jpg
750
750
Wendy Schumer
https://cascadebluesassociation.org/wp-content/uploads/2020/10/CBA_Logo_top_main.png
Wendy Schumer
2018-08-19 11:57:02
2018-08-21 08:12:54
New Muddy Awards Procedure