Ramblings On My Mind – Sept. 2018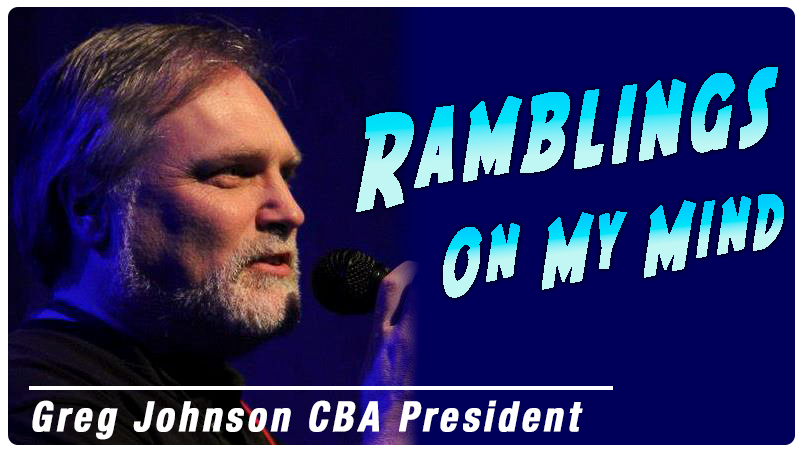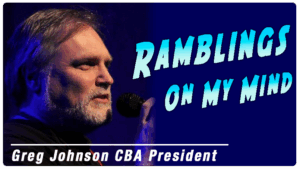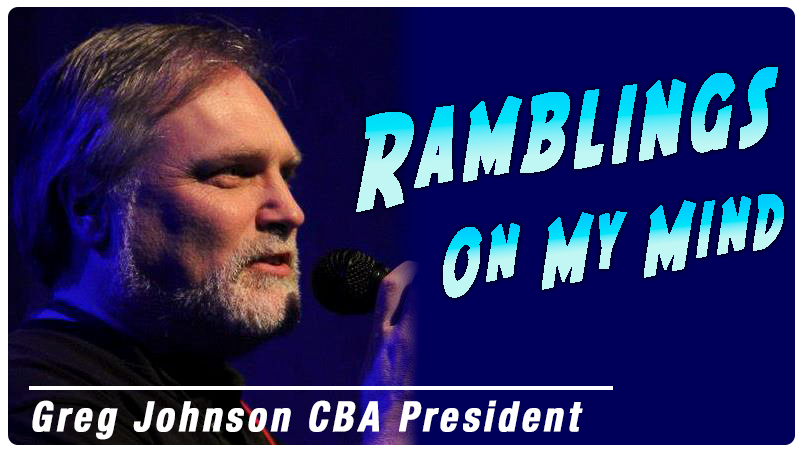 Greg Johnson, CBA President
Seems funny that I am writing in review of this summer when we have an early deadline this month and it's still only the first weekend of August. But it's already starting out to be an exciting month with the Cascade Blues Association's Concert at The Crossings taking place. What I found truly exciting about this event was the fact that all four acts have not had a lot of opportunity to perform for us in the past. Sure, we've had AC Porter & The Live Wires, Martin Henry & Freedom Street Band and Kenny Lee & The Sundowners play before, but all had been quite a while since the last time. Plus the Patrick Stilwell Band made their first appearance for the CBA. My point here is that with all the well-known bands in our area, it is important to remember that there are a number more that are just as sensational and deserve to be heard.
Every year we present the Journey To Memphis competition and we're always surprised by newer acts that sign up to participate. That was also quite the case this year seeing a new band like Johnny Wheels & The Swamp Donkeys move on to the finals. And they weren't the only new bands to play for the CBA, as we also saw the Arrogant Bastards, Blue Owens Band, and Riven. Some of these acts may have come up from Salem or Eugene, but it still displays the wealth of talent to be found in Oregon.
You don't have to wait for an event like the Journey to Memphis, the Concert at The Crossings or the CBA Holiday Party, there are plenty of venues hosting these newer bands where they can be checked out every week. Take a chance on somebody that you may not be familiar with and you never know, they may end up being the next rising star in our blues world.
I also want to take a moment to say thank you to Marlena Masterson for organizing the fundraising event for David Kahl. The day-long concert at Mekong Bistro proved to be a high success, with a heavy crowd all day long and so many great musicians stepping forward to help out one of their one. David Kahl has meant so much to our local blues and music in general community, helping musicians to make their livelihood better in various means, it is only right that we turn around and support him in his time of need. It was certainly my pleasure to emcee this extra special day of meaning for our musicians. It meant a lot to me to be involved as well.
https://cascadebluesassociation.org/wp-content/uploads/2017/05/Ramblings_2017.png
453
805
Wendy Schumer
https://cascadebluesassociation.org/wp-content/uploads/2020/10/CBA_Logo_top_main.png
Wendy Schumer
2018-08-19 11:52:59
2018-08-21 08:03:01
Ramblings On My Mind – Sept. 2018