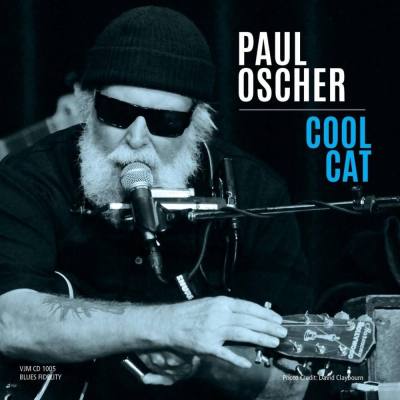 Cool Cat
Blues Fidelity Recordings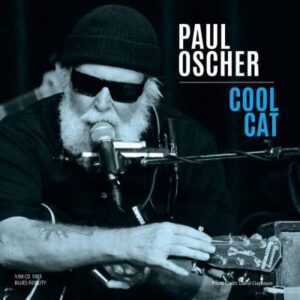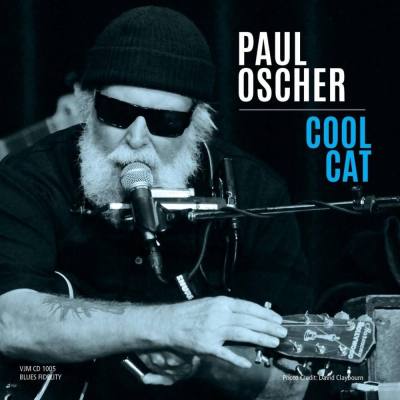 Okay, anybody familiar with the blues is already aware of harmonica ace Paul Oscher's past as member of the Muddy Waters band. But it has been over thirty years since Muddy left this world and Oscher's tenure with the band had come to a close more than a decade before. He certainly has done anything but sit on his hands since then. Tough he may not release new recordings very often, when he does it is something to celebrate. They're always traditional blues masterpieces displaying his knack for not only the harmonica, but showcasing his adeptness on guitar, piano and songwriting, too.
Cool Cat is his first album since 2010's Bet On The Blues. It also features a good number of friends that he has made since moving to Austin, including Mike Schermer, Mike Keller, Sarah Brown and Lavelle White, Johnny Ace and Russell Lee. Most of the numbers were recorded in Austin, with the closer done in the Bay Area at Greaseland Studios with the likes of Kid Andersen and June Core at hand.
The album is a nice display of all the talents that Oscher possesses, not just as a musician, but as a first-rate story-teller as he narrates the title piece about a homeless man and his cat on a leash wearing a beret known as "Cool Cat.". The song is done is two stylings, the first as jazzy instrumental and then again in an R&B manner. He shows his flair for all musical approaches. There's a New Orleans second line piano opening the disc on "Money Makin' Woman. He also offers poetry with "Mississippi Poem" about the atmosphere and landscape that birthed the blues. He also pays tribute with a cover of Muddy's "Rollin' And Tumblin'."
Two numbers that stand out are "Ain't That A Man (Dedicated To Mr. Cotton)" where he tells the story of James Cotton and how he came up from the fields to become the blues giant he was; and the other is "Dirty Dealin' Mama" a humorous piece with Miss Lavelle White playing the part of a not so faithful partner who seems to be spending time with just about everybody behind his back.
Cool Cat is jam packed full of fun and blues. One of the year's very best. There's not a number here that you don't want to listen, it's an every moment must hear. This is one of those albums that cannot be recommended enough. Cool Cat is cool stuff!
Total Time: 52:29
Money Makin' Woman / Blues And Trouble / Hide Out Baby / Work That Stuff / Rollin' And Tumblin' / Cool Cat Prologue / Cool Cat / Mississippi Poem / Ain't That A Man / Dirty Dealin' Mama / On The Edge / Poor Man Blues / Cool Cat (Long Version)
https://cascadebluesassociation.org/wp-content/uploads/2018/11/Paul-Oscher-CD-cover.jpg
400
400
Wendy Schumer
https://cascadebluesassociation.org/wp-content/uploads/2020/06/CBA_Logo-header2-300x66.png
Wendy Schumer
2018-11-20 23:18:24
2018-11-24 15:29:50
Paul Oscher