Ramblings On My Mind – Greg Johnson, Cascade Blues Association President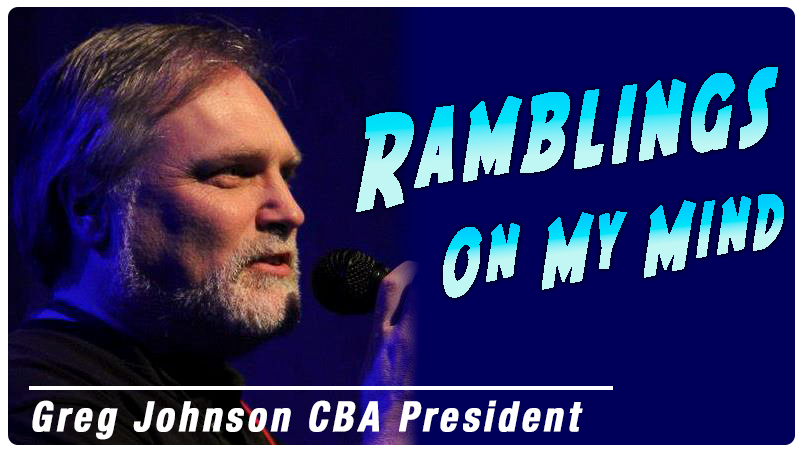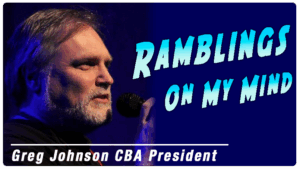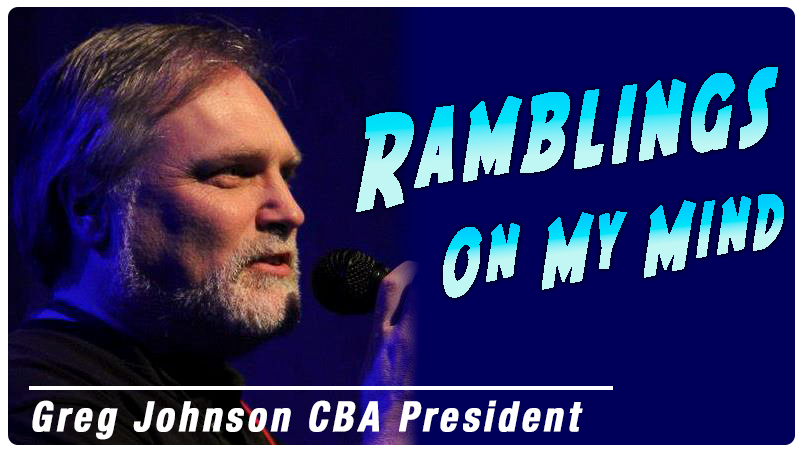 Every year during summer festivals and events I am reminded on just how important the International Blues Challenge is to the blues world. We always hold our finals at the Waterfront Blues Festival and that in itself has been a major role player for our local musicians who have been sent to Memphis on a large scale of attention from the blues industry leaders. This year's finals were once again something special to behold — with Johnny Wheels & The Swamp Donkeys taking home the top prize.
The day started out in a bit of a strain, as Johnny contacted me with a health situation out of his control, not knowing whether he could make it on time or even at all. His first concern was if his band could go on without him. Of course, I told him. He then contacted me saying he was on his way, but may not be able to be there himself on time and wanted to know if he could come up mid-set. Again I told him of course.
But what occurred in-between was one of the most heart-warming moments in the twenty years of Journey to Memphis history. The other acts in the spirit of camaraderie worked together and decided that despite their set times being posted online and in the festival schedule would flip to allow Johnny the time needed to be able to play an entire set with his band. This is nothing new that I have not witnessed over the years in Memphis and Portland. Bands come together when it really counts. They may be in competition, but they are also fans of each other and want to see the best they can out of every one with the best chances for all.
The first year I was in Memphis for the IBC, one act had a band member have a major health situation placing him in a hospital emergency room with a lengthy stay, causing his band to have to cancel their participation in the event. During a jam at the Old Daisy Theater, while awaiting the announcement of the acts moving onto the finals, in a room filled with the many performers in the city competing, a bucket was passed around the room and came back with a couple thousand dollars to help their fellow performer. In just one pass of the bucket. Everybody threw in what they could offer. That is what it is all about, people helping people, and bringing musical enjoyment without a cutthroat attitude. Everybody is doing what they do for love of the music and bickering amongst one another should never be at hand.
I tell the musicians that go to Memphis that they're going to meet people that will be forever friends and that they will cross your paths for many years to come, happy to see you. Just the past couple months I have run into many of those musicians that I have met through the IBC, and also the Blues Music Awards, at both the Chicago Blues Festival in June and at the Waterfront in July. Lucious Spiller, Harpdog Brown, Cyril Neville and Lara Price in Portland I worked with at those events. People who have become really good friends that I ran into were Grady Champion and Jarekus Singleton while in Chicago. (Jarekus gave me the biggest hug when he saw me.) In Portland reconnecting with Ori Naftaly from Southern Avenue, Vanessa Collier, and Sugaray Rayford meant the world to both myself and my wife Cherie. Those three in Portland was something more than special and we always try to hang out with each if possible. (Vanessa came into the audience where Cherie stood and gave her a hug while continuing to play her saxophone.) And sharing cigars with Sugaray, Ken DeRouchie and Alastair Greene after the festival came to an end was the perfect conclusion to a wonderful weekend.
I guess my point this month in the long run is that the CBA has held the Journey to Memphis for twenty years and the IBC may be a competition and music should not be considered a competitive sport, but what it can bring is something far more important than just recognition. It offers a lifetime of memories and potential friendships that will carry on forever. I hope that our acts heading to Memphis this year: Johnny Wheels & The Swamp Donkeys, Louis Creed & The Geezer, and Generation Headstrong, will all bring home the same.
https://cascadebluesassociation.org/wp-content/uploads/2017/05/Ramblings_2017.png
453
805
Greg Johnson
https://cascadebluesassociation.org/wp-content/uploads/2020/10/CBA_Logo_top_main.png
Greg Johnson
2019-07-26 20:21:10
2019-08-19 11:24:13
Ramblings On My Mind – Greg Johnson, Cascade Blues Association President