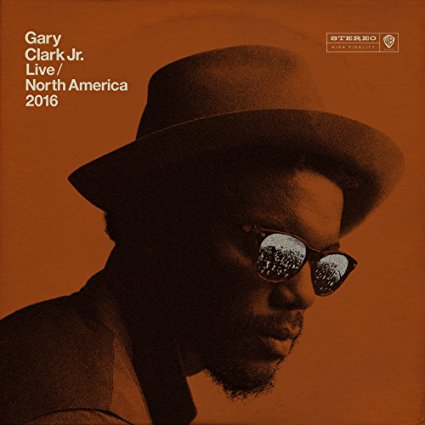 Live / North America 2016
Warner Brothers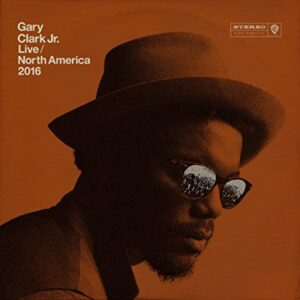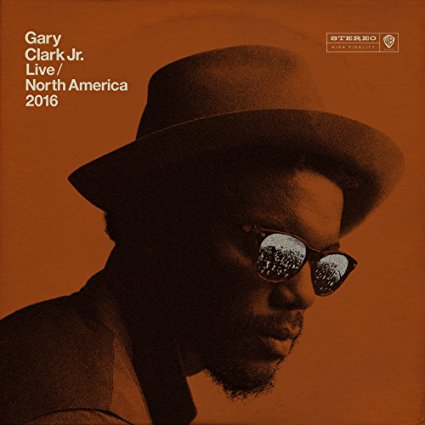 This album was recorded during Clark's 2016 tour supporting the album The Story of Sunny Boy Slim, so it shouldn't come as surprise that seven of the tracks included come from that disc. This is Clark's second live album to date, following the hugely successful 2014 Live double-disc release. This new live album includes a couple tracks that were also featured from that first release, "When My Train Pulls In" and the closing tune "Numb," but live performances are never the same and it showcases just how stunning this band's live work actually flows and changes over time.
All of the performances are stellar from Clark and his band that includes King Zapata trading guitars licks, and the rhythm section of drummer Johnny Radelet and bassist Johnny Bradley. There were no overdubs used for this recording, so what you hear here is exactly what you'd get when witnessing a show first-hand. And exactly what that is is an earth-shaking performance, start-to-finish, with this band driving the pace to the edge. A prime example has to be "Shake," where guest vocalist Leon Bridges, along with saxophonist Jeff Dazey, joins Clark on slide guitar and this number flat out rips it up. Frenetic and spell-binding.
Clark pays heed to those blues artists that have paved the musical path before him with covers of Jimmy Reed's "Honest I Do" and Elmore James' "My Baby's Gone." But like newer artists, he has been exposed and influenced by modern musicians as well. So it is not surprising to have these guitar pieces come across as extended jams, sounding a bit on the soulful side vocally, perhaps a little psychedelia tossed in or even capturing a bit of grunge taste in their approach. It's raw, expressive, and hits right to the bone.
This is more than a glimpse of the direction blues is headed, and like say Stevie Ray Vaughan thirty years-plus ago, this young bluesman is taking us on a carnival ride that we just don't want to end. Make no mistake, Gary Clark Jr is at the forefront of the pack of today's blues artists. He's setting the bar high, and as witnessed on this, and his previous live discs, he is a master on stage at delivering exactly what we're after. Not to be missed.
Total Time: 1:14:21
Grinder / The Healing / Our Love / Cold Blooded / When My Train Pulls In / Down To Ride / You Saved Me / Shake / Church / Honest I Do / My Baby's Gone / Numb
https://cascadebluesassociation.org/wp-content/uploads/2017/06/Gary-Clark-Jr-CD-cover.jpg
425
425
Wendy Schumer
https://cascadebluesassociation.org/wp-content/uploads/2020/06/CBA_Logo-header2-300x66.png
Wendy Schumer
2017-06-23 16:13:44
2017-06-27 07:35:36
Gary Clark Jr.