Micki Free
Tattoo Burn-Redux
Mysterium Blues Records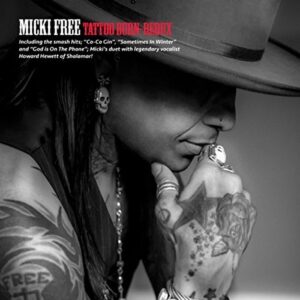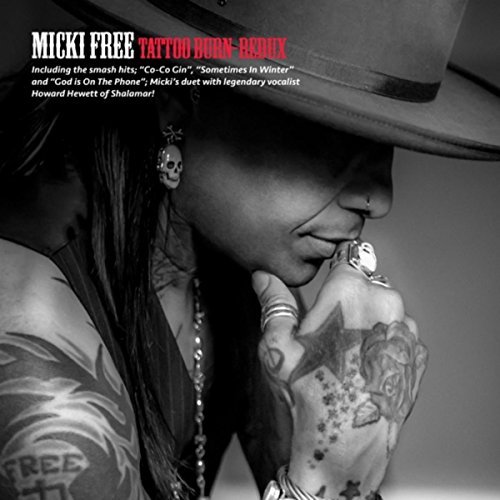 The original album Tattoo Burn was a European release from 2012 that offered ten tracks, including two Hendrix covers, one live that was an exceptionally long performance. For the most part that album had its highlights, but treaded a little too thin. Luckily, Micki Free has gone back and remixed the disc, adding newer songs that make it much more complete overall. Thus the the title, Tattoo Burn-Redux. And the result is worth hearing as what was once an overlooked release now sounds like a number of tracks that could be essentials for blues-rock.
Micki Free is an extremely vicious guitarist who can bite with the best of rockers yet can bring a spell-binding slow blues to perfection. He is no stranger to the music world, though. Best known for his time with the popular bands Shalamar and Crown of Thorns, he is a winner of both a Grammy Award (for his work on the Beverly Hills Cop soundtrack) and five Native American Music Awards (he is of Cherokee-Comanche mixed heritage).
Free claims that his influences are from the likes of Jimi Hendrix, Billy Gibbons, Tommy Bolin, Carlos Santana, and Jimmy Page, so you know that this is very much going to be rocking blues recording. And that is exactly what you're getting here. Hard-hitting fret work, and if that is to your liking, you will be very much pleased . That mode is exceptionally displayed throughout the disc with stellar originals, he gives a very tasty reading of Jimi Hendrix number (not from the original release) "Hey Baby (The New Rising Sun)." Even his holiday tune "Five Minutes Till Christmas" has a burning guitar shuffle going on that makes it a good listen even when it's not that time of year.
Strong lyrics accompany his guitar work. On "Tattoo Burn" he talks about how much in love he was when he had her name placed on his arm, but that loved turned bad and now that tattoo burns. Perhaps it's the same woman that his mama told him to stay away from, but he didn't listen and now he finds himself "Six Feet Down In The Blues" since she left him, a searing slow blues that drives that sadness home.
There is plenty of help from guests, including The Rolling Stones' Bill Wyman, Mark "Muggy Doo" Leach (Buddy Miles Express), Cindy Blackman-Santana (Lenny Kravitz), and former Shalamar bandmate Howard Hewett who provides vocals on the funky gospel-inflected track "God Is On The Phone." And despite the star power, this is a group of musicians that works tightly and doesn't have one overshadow anybody else, though Free is clearly the center focus as he should be.
Micki Free has dealt a lot of different musical hands over the years with a great deal of success, but he has found a true winning formula with the blues. Tattoo Burn-Redux is a very surprising and exciting album that contains a lot of appeal that now cries to be heard. Perhaps instead of "redux" it could have been called "resurrection," because the album has new life generated and is a masterful piece of work.
Total Time: 52:15
God Is On The Phone / Tattoo Burn / Greens & Barbeque / Six Feet Down In The Blues / There's A Hole In The Heart Of The Blues /  Mojo Black Coffee / Co-Co-Gin / Angels In The Room / Hey Baby (The New Rising Sun) [Remix] / Five Minutes 'til Christmas / Sometimes In Winter