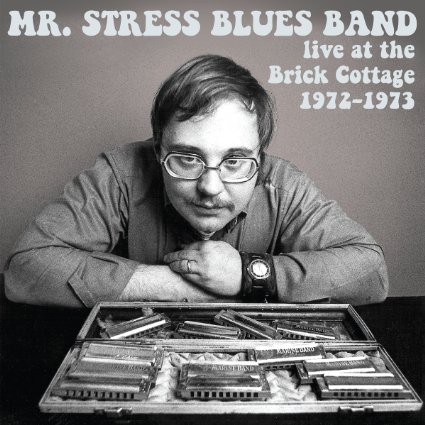 Live At The Brick Cottage 1972-1973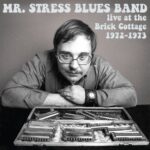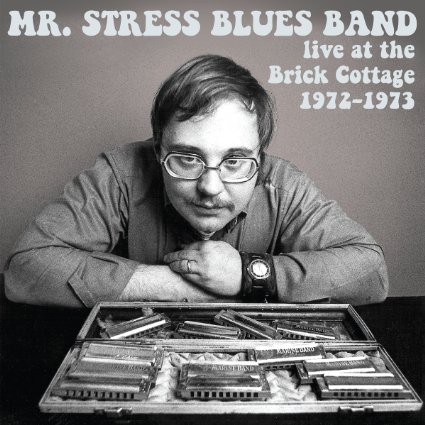 Smog Veil Records
Take note — sound-wise, Live At The Brick Cottage 1972-1973 may not come across as the best recording that you're going to hear of a live performance. After all, it was recorded using an old reel-to-reel tape recorder in a crowded bar in Cleveland during a couple of shows back in 1972 & 1973. It also was never meant for official release when these shows were taped. But what you get here is a showcase of stellar proportions featuring one of the legends of the Cleveland blues scene, Bill "Mr. Stress" Miller. He may not be a familiar name outside of Ohio, but he was one of the first white performers in the city playing the blues and drawing crowds.
These dates were recorded at The Brick Cottage in Cleveland where the Mr. Stress Blues Band held regular weekly stints. The music offered on this album are all covers, mostly of the Chicago blues brand and are familiar to any blues fan. Numbers like "Sweet Little Angel," "Crosscut Saw," "Big Boss Man," "Rock Me Baby," "Help Me" — you know, the standards. Miller was an avid fan of Paul Butterfield, Sonny Boy Williamson, and Little Walter, and his own playing reflects that to a tee. Among the musicians who passed through the band over the years were many of the city's biggest artists, such as Peter Laughner (Pere Ubu), Anton Fier (The Golden Palominos), and Vito San Filippo (Tower of Power). The band on these recordings features the fiery guitar playing of Chuck "Pontiac Slim" Drazdik, Tom Rinda on bass, Mike "The Professor" Sands on piano, and the drum duties are split between Dr. Pete Sinks on the 1972 dates and Kenny Ruscitto on the 1973 sessions.
Mr. Stress passed away this last year after blowing his harp for more than five decades as one of Cleveland's best blues artists. Sadly, his prominence never really traveled beyond the city and he was unfortunately under-recorded. Gotta say though, this is some downright, greasy, deep-in-the-alley harmonica work backed by a heavy blues band that understandably brought in devoted followers to their shows for many years. I know I would've been right there to listen to these guys myself had I lived in Ohio. Also, glad to see quite an extensive history about the musicians and the band included in this release obviously painstakingly compiled by Nick Blaky. Bill "Mr. Stress" Miller may be gone now, but hopefully this posthumous release brings some attention to a very deserving musician who laid groundwork to make Cleveland's blues scene shape and grow.
Total Time: 1:15:30
How Many More Years / Walkin' Through The Park / Good Time Charlie / Scratch My Back / Chicken Shack (Break Song #1) / Get Out Of My Life Woman / Big Boss Man / I Feel So Sad / Sweet Little Angel / Rock Me Baby / Crosscut Saw / Help Me / Black Night / Chicken Shack (Break Song #2)
https://cascadebluesassociation.org/wp-content/uploads/2016/06/Mr-Stress-CD-cover.jpg
425
425
Wendy Schumer
https://cascadebluesassociation.org/wp-content/uploads/2020/10/CBA_Logo_top_main.png
Wendy Schumer
2016-06-25 08:11:08
2016-06-25 17:07:57
Mr. Stress Blues Band