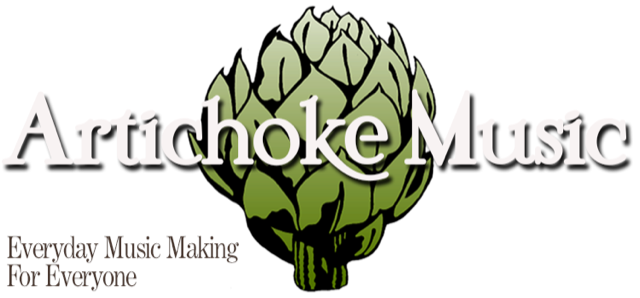 Cascade Blues Association/Artichoke Music
Present Steve Cheseborough
Historian, musician, author. Steve Cheseborough wears many hats. A life-long student of the early blues and its progenitors have consumed his own passion for playing and recreating those innovative sounds that bridged the development of modern music over the years. A performance by Steve Cheseborough is so much more than just his playing guitar and harmonica; it is in itself a history lesson as he recounts the stories of his heroes, such as Bo Carter, Charley Patton, Blind Boy Fuller and those who birthed the blues and American music. Steve is also the author of the essential guide to visiting the Mississippi Delta for those seeking the background of those inspiring artists and more. Titled Blues Traveling: The Holy Sites of Delta Blues, which is a living work as he updates its content continuously and it has seen multiple printings to date. He was also a featured artist in the film Last of the Mississippi Jukes. 
Steve Cheseborough joins us for the Cascade Blues Association's second presentation of our monthly streamed showcase in collaboration with Artichoke Music (where Steve also offers classes in both acoustic guitar and harmonica). This is certainly going to be an entertaining night of music and stories from one of the very best at early blues and the progression of the music throughout the years. Steve himself has been one of those bridges that brings everything to life. 
Wednesday, December 2, 7:00 pm. Online with Facebook Live on Artichoke Music's event page. Please share with your friends to allow the largest audience for these performances each month as we can. 
Please join in on the broadcast and remember to visit Steve's online payment outlets at: 
Venmo @Steve-Cheseborough or PayPal chezztone@gmail.com 
Every little bit helps our musicians struggling to make ends meet during Covid and the loss of most if not all of their regular working gigs. 
You can also donate to both the Cascade Blues Association and Artichoke Music, two non-profit organizations working to bring you live music and supporting our local musicians and venues at: 
https://cascadebluesassociation.org/wp-content/uploads/2020/10/201022071059591_1.png
298
640
Shelley Garrett
https://cascadebluesassociation.org/wp-content/uploads/2020/10/CBA_Logo_top_main.png
Shelley Garrett
2020-12-01 13:46:46
2020-12-01 14:31:17
Cascade Blues Association/Artichoke Music Present Steve Cheseborough